The Big Chill - Day 1 + 2
Frank Kruyer visited The Big Chill in Eastnor Deer Park. Here's what he thought of the first couple of days...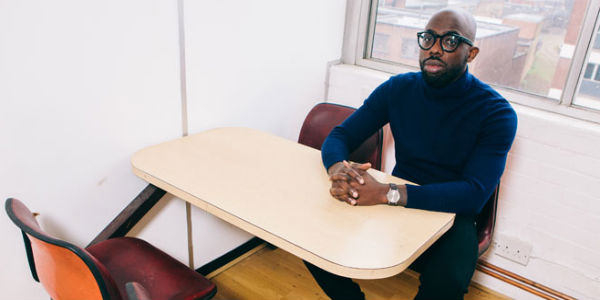 The Big Chill
has come a long way since its inception as an ambient party series in 1994. A well travelled festival, the Big Chill eventually settled at Eastnor Castle via the Black Mountains of Wales, Norfolk, Lamer Tree Gardens and Allworth Castle. The festival has become famed as much for art installations, circus, cabaret, comedy and food as it is for an eclectic and diverse musical line up predominately featuring alternative, dance, reggae and hip-hop artists. 2011 was no different with the trio of headliners formed by the Chemical Brothers, Kanye West and Rodrigo Y Gabriella (not to forget James Blake on Thursday for the early comers). Walking around the arena on a Saturday afternoon, it is clear the current economic climate plus the fiercely competitive, saturated summer festival market has taken its toll on ticket sales. However, neither this, nor the rain seemed to dampen anyone's spirits and the party vibes prevailed throughout.
Thursday
Revellers' arriving early were treated to an evening of electro swing on the 'Global Local' stage, one of the festival's smallest tents. As the sun slips behind the clouds and evening descends
The Future Swing Brothers
get what seems like everybody in and around the tent shuffling their feet. Composed of three DJ's, dual sax brass section and female vocalist, their swing-hip-hop-funk fusion seems just the tonic. The songs are not particularly memorable, but the vibe is right and the vocals in particular, are powerful. The Beastie Boys samples layered over a swing beat that see the set out are particularly appreciated.
Savage Henry
follow, much in the same vein with their set primarily focused on maintaining the carnival atmosphere, albeit with less cohesion in their sonic fusion. A trio featuring decks, trombone and clarinet, with the ear often needed to be strained to pick out the latter. Savage Henry walk the thin cheesy line and after asking the audience 'Who likes dub-step?' the swing come dub-step crossover that follows can only be described as Radio 2 friendly (no disrespect to Radio 2 intended).
James Blake
is the only act gracing the Deer Park Stage (main) Thursday evening and his understated performance is quite simply, mesmerizing. James Blake's unique brand of dub-step underpinned electro receives an almost shoegaze like treatment as these three still figures require sound alone for presence. The extended arrangement of 'Limit to Your Love' slowly matures into a beautiful crescendo and simply a joy to sway to.
Friday
It is an early start, 12pm in fact, for
Fight Like Apes
over on The Revellers' Stage (the second largest stage at the festival). With half an eye open weary wanderers passing through the tent the Irish synth rockers can be excused for opening with their most instantly recognizable track 'Jake Summers'. Peaking too early is never advisable but it seems to be the only chance the foursome has at getting anyone to stop and listen. Despite the listless audience, which frontwoman MayKay quite rightly points out reserve the right to remain seated (and some have in fact brought their own seats) one thing Fight Like Apes' performance does not lack, is energy. As the pure electro power pop rolls on, the small youthful crowd gathered at the stage barrier is treated to some audience interaction. As MayKay and synth player Pockets clamber over armed with scaffolding poles which are handed to unsuspecting members of the audience as they become honorary members of the percussion section. The set closes with 'Battlestations' and after some brief internal deliberation, the verdict is FLA's live sound yearns for a distorted guitar.
Fortunately,
Electrolane
are on hand back over at The Deer Park stage quell any guitar cravings. The female quarter seem to lull the audience into a false sense of security showing the more fragile essence of their sound with tracks such as 'In Berlin' and a sublime cover of Bronski Beat's 'Smalltown Boy'. However post cover, the set quickly changes direction from Bronski Beat to B.R.M.C as vocalist Verity Susman appears from behind her keyboards to don a beautiful looking black Gretsch (with matching all black outfit) and spread the bands lo-fi garage rock wings. 'To The East' and 'On Parade' seem to pack considerably more punch live and the stomp of the fuzz box is greatly appreciated. If anything else, Electrolane have delivered a much needed Saturday wake up call.
As the mercury begins to peak, it seems appropriate that
Stinkahbella
should be taking to the Starburst stage. More like a booth, rather an actual stage, the surrounding area is interspersed with cube light towers of varying sizes, ranging from one cube tall to three (which some festival goers seem to take great pleasure from simply staring at for great lengths of time come the evening). The duo struggle to hold a crowd for any length of time, as audience members simultaneously continue to depart and arrive, which is very much of a symptom of not playing in an actual tent. Dub-step classics and garage rhythms tend to draw the largest crowd, especially when combined with Janset on the mic. 'Badman' is a crowd pleaser, clicks and creaks can almost be heard as tent sleep stiff knees begin to bend. As the mix takes a house direction and the vocal appearances are few and far between, interest wanes, but it was fun while it lasted.
Radio ready indie-electropop outfit
French Soler
are beginning their set on the Revellers' stage and it would appear they are the first act to really cause a swell in a tent. French Soler's inoffensive brand may not be to every Bearded reader's tastes but there is no denying the power of Ben Duffy's vocals. French Soler keep their sound tight and their performance is nothing short of professional with the synth driven choruses possessing a touch of that 'get stuck in your head' quality. French Soler are not a band for those who enjoy a dose of un-choreographed chaos but the free t-shirts being thrown into the air seem to be causing a stir. 'Demons' is the first real recognizable track and begins somewhat of a single run followed by 'Lies' and 'Stop and Stare'. The set feels like it is losing momentum during the latter stages and eventually fizzles out to the sound of pleased applause.
Starslinger
is easing into his set in the People's Ear stage and there is many a button to be pushed and knob to be twisted. Whether the Mancunian is painstakingly layering sample over sample and switching between 808 to 808 beat live or simply playing Cityville on his Mac book is unclear. What is clear is the air in the tent is fizzing with dreamy hyper soul electro and the audio landscape is constantly building and shifting, cracking and popping all the while. 'May I Walk With You' in particular starts to grab the attention of the back neck hairs. The crowd is sparse at best and at one point the man behind the desk apologises for a 'major fuck up', which had passed completely unbeknown to those in attendance, who in large part seem completely unaware who this bearded fidgety man before them is anyway.
Brooklyn's
She Keeps Bees
begin their set on the Global Local stage to a crowd of mostly floor seated onlookers, it's a long day and the festival is named The Big Chill after all, so you could argue the odd sit down here and there is appropriate, but people here
really
enjoy a good sit down. She Keeps Bees' dark brooding country tinged (the lead guitarist plays slide) blues rock is somewhat more abrasive and not quite in fitting with those acts sharing the Global Local stage today, but is nonetheless, brilliant. Jessica Larrabee's baritone voice is beautiful and full of soul, pain, remorse and most of all, sounds real. Comparisons spring to mind, PJ Harvey, Patti Smith, but Jessica possesses a voice really all its own, which is fully demonstrated during the two almost acapella tracks performed (the vocals are accompanied by some percussion). For such dark subject matter, the band is an extremely personable trio with Jessica open to sharing an anecdote or two, quite often followed by a pun of sorts whilst tuning takes place (which seems takes place quite a lot). 'Found You Out' and 'Vulture' are the standout performances, both songs appearing on the band's latest album
Dig On
(self-release), the latter sounding particularly heavy live. SKB appear completely natural in everything they do on stage and seem void of any kind artistic arrogance, which serves only to reinforce the refreshing sincerity of this performance. As a side note, She Keeps Bees seem to be the first act of the weekend taking advantage of the opportunity to hawk their wares. Their performance must have resonated with this audience somewhat as they are back on this stage Sunday, with an earlier time slot, playing to an audience triple the size (rough estimate, no actual headcount took place).
After a late lunch and some sitting down (apologies to Zola Jesus and Ariel Pink's Haunted Graffiti),
Neneh Cherry
is striding up and down the Deer Park Stage. The Swedish sing-songwriter's wealth of experience is immediately evident as Neneh owns the stage. One word immediately springs to mind when attempting to describe this performance, fierce. A stage hand that advises Neneh to hurry things along only two songs in is publicly berated to rapturous applause, and retreats to a backstage haven. The crowd gathered is not exactly bulging but the opening bars of '7 Seconds' mid-set pricks many an ear and prompts somewhat of sing along, Yousso N'Dour may be missing but Neneh more than compensates for the absence of possibly the most famous singer from Senegal.
Barclaycard Mercury Prize nominee
Ghostpoet
is definitely benefitting from the hype as the People's Ear Stage is full with a youthful and excited audience. The question is can he deliver? The answer, yes. Performing as a three piece, the Mac, mic and synth controlling Ghostpoet is accompanied by live drums and guitarist. The guitar parts in particular give Ghostpoet's blend of minimal hypnotic electro-hop a far more organic feel than the bass synth loop heavy recordings that led to his recent nomination. A mention has to be given to the set designer, whilst often seeming a bit old hat, the well timed and positioned use of smoke machines combines with shades of yellow, magenta and purple lamps to create some quite striking silhouettes. 'SUVs Whatever' proves to be a real crowd pleaser; Ghostpoet's raw and deep performance is simmering at this point but does not peak too early as the opportunity to inject some fun into proceedings is taken. Free badges are thrown and a good old fashioned, 'which section of the crowd is the loudest' competition ensues. It's a tired technique but the kids love it. Unsurprisingly, 'Cash & Carry Me Home' is left until the last and the extended arrangement with extra layers of drum and guitar loops dramatically clash to end the set in style.
A proud champion of independent artists, the well established acts that followed over on the Deer Park stage are not the type of usual mention on this particular so there is no time to dwell. However if anyone who witnessed Empire Of The Sun's performance, and can fathom what on earth was happening upon the stage, feel free to get in touch. As one man's sanity unravelled on stage, guitars were smashed, costumes were changed and dancers jumped around in a contemporary style. The theatrics could not be faulted, but the sound was a touch flat. As the Chemical Brothers powered into their set with 'Horse Power' and 'Do It Again', lasers punctured air and video graphics projected onto a massive screen. As many festival goers shuffled away for an early night, one thing was clear, the aid of some kind of substance may be required to survive an entire headline set by Tom and Ed.