Swans @ The Arches, Glasgow 16.11.12
Most musicians are a bit unhinged – but watching Michael Gira lead Swans into their all-out sonic assault at Glasgow's Arches, you could have been forgiven for thinking the man in front of you was a complete psychopath.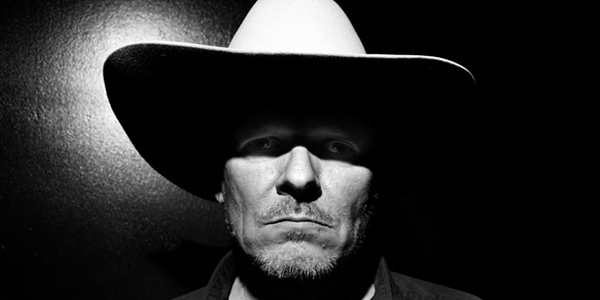 That isn't the case, of course; but as
Swans
blasted through two hours' worth of floor-shaking noise, the entire crowd was entranced to the point that Michael Gira was elevated almost to reverential status. The band might have been driven to produce a song, and corresponding t-shirt emblazoned with the slogan 'You People Make Me Fucking Sick' thanks to the 'hipster' crowd who have latched onto them, but there was none of that to be found on this night in Glasgow.
Playing seven songs over two hours, the performance at times borders on mesmeric. The relentless barrage of guitar noise and tribal drumming, with Swans godhead Gira inches away from the faces of Christopher Hahn and Chris Pravdica, almost daring his bandmates to push themselves to the very upper limits shook loose the confetti from the fans atop the venue, and reverberated the walls of the tightly packed railway arch far more than any passing locomotive could.
Swans are not music for pleasure. From opener 'To Be Kind', through to the magnificent near-forty minute version of 'The Seer' – as impressive a feat as any, given that the album version of the track clocks in at a meaty 32 minutes and 14 seconds – to the final track of both the show and their most recent album, 'The Apostate', the band pound and grind, producing a sound that's almost terrifying in its power, with a loudness that is as awe-inspiring as it is utterly deafening.
When Swans reconvened in 2010, there were rumours that Gira only wanted the reunion to last five years. Even if we do only get another three years, these are the type of performances that will be treasured – no other band has so willingly obliterated the boundaries, and produced music so primal yet intelligent. Outwardly, Gira might seem like a psychopath, producing music that almost makes your ears bleed – but if you make it through the two hours, and see the man standing in front of a packed house soaking in the admiration, you'll understand it's something quite different.