Steve Mason @ the Electric Ballroom, London 31.10.13
Ex-Beta Band mainman on top live form in London
Oct 31st, 2013 at Electric Ballroom, London / By
Ben Wood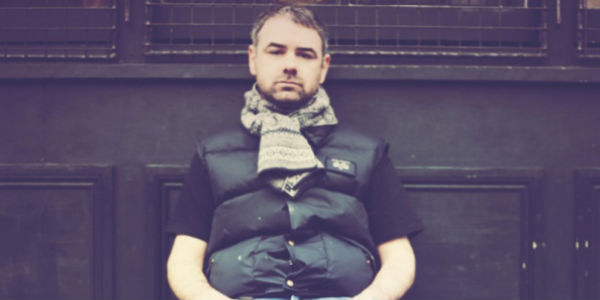 Around a decade after The Beta Band split up, former frontman
Steve Mason
has released his most complete solo record. After stints as King Biscuit Time and Black Affair, his second album under his own name,
Monkey Minds in the Devil's Time
, features many of the elements people loved about the Betas. Melancholy and deeply touching melodies; cut-and-paste DIY collages; textures and rhythms that touch on dub, electronics and folk - plus, in places, his angriest and most obviously political lyrics to date. But could he pull it off live? Sort of...
Steve Mason
has struggled with depression for much of his life, and his records present his existence as a constant struggle to find peace of mind, conquer his doubts and engage positively with the world. The cover of
Monkey Minds
, a powerful but typically disturbing picture by Hieronymus Bosch, is a frightening, grotesque vision. But the cheers with which Mason's every walk to the mic, and every utterance, are greeted tonight show everyone here is on his side. And, hearteningly, he seems to be feeling pretty chipper.
Tonight's line-up sees the band's guitar-drums-bass-keys augmented by a trio of female backing singers on around half the songs, giving the likes of 'Lonely' a soulful, gospelly edge. But while the band is competent enough, for much of the gig it lacks the extra sparkle, funk and trippy otherness that made the Betas one of the greatest live acts of the last 20 years.
Most of the excellent
Monkey Minds
gets an airing tonight, along with the occasional track from previous solo record
Boys Outside
and his King Biscuit Time project. Mason is on good form, shaking percussion instruments and jogging on the spot like a boxer, baggy-style, seemingly genuinely chuffed to be here. Every round of applause sees him clap us back.
The crowd has more than its share of 30- and 40-somethings and a decent Scottish contingent who, no doubt, have followed Mason's career from the outset. They are definitely up for it: the rockier, anthemic numbers see hands raised to the sky; while the funkier ones get people Bezzing away.
The slower, more ballady likes of 'A Lot of Love' are soulful, emotional and really rather lovely. Other numbers use the mantra-like repetition of certain lines to get their point across. But it is only in the last half-hour or so that the band seems to loosen up, when the gig ratchets up a gear. Mason is banging away on his mini-drumkit, and the whole place starts to sway. The bass-propelled symphonic funk 'Safe Population' is particularly groovy.
The inevitable encore sees Mason get more directly political than he felt comfortable doing in the Betas. Rapper MC Mystro bounds on to deliver the trenchant, 'we're not taking this shit anymore' London riots number 'More Money, More Fire'; while 'Fight Them Back' sends the crowd into the night chanting 'get up and fight them back / with a fist, a boot and a baseball bat...'
Tonight saw the welcome return of a much-loved singer, on top form. His band could have done with dialling up the funk factor somewhat. But it's great to see you back, Mr Mason.