Psyence @ Jimmy's, Liverpool, 23.08.19
The Stoke five-piece on assured, dynamic form touring their debut LP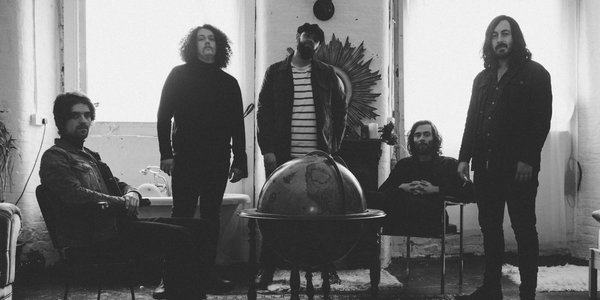 With the Bank Holiday on, the weather unseasonably excellent and a good proportion of the nation abroad, it's not entirely unsurprising that the attendance for
Psyence
at Jimmy's Liverpool is slight. Still, the numbers seem to matter little to the Stoke psych outfit as the quintet take to the stage in the sweltering basement of the newly minted Bold St. gig space.
On the road to plug their none-too-shabby recently released
eponymous debut LP
, the five-piece's endless slog around Britain's motorways ensures the quintet's live shows are delivered with robust assurance. Boasting a more serrated edge live than on record, the group tout a toughened up, modern version of Cream, The Doors and Hendrix's more cosmic flights of fancy, the dual-pronged guitar attack punching through the venue's slightly murky sound mix.
Powered by an excellent drummer whose light-speed Ginger Baker drum fills powers the songs with pugnacious force, the guitar scrawl of Into the Unknown and the gear-shifting dynamics of Dream Invader are navigated with ease. Delivering the set in almost none stop order, an XL proportioned rendition of Black Hole supplies the best moment, matching the propulsion of expansive 1980s psych infused indie rock (Roses, Bunnymen) with their own take on the material.
The album duly dispatched another step on their incremental progress logged, the crowd head upstairs to the street level bar, for Psyence meanwhile bigger crowds should deservedly await.