Portico Quartet @ Koko, London 17.04.13
Ben Wood went to see Portico Quartet and pondered how much the band had changed over the years.
Apr 17th, 2013 at Koko, London / By
Ben Wood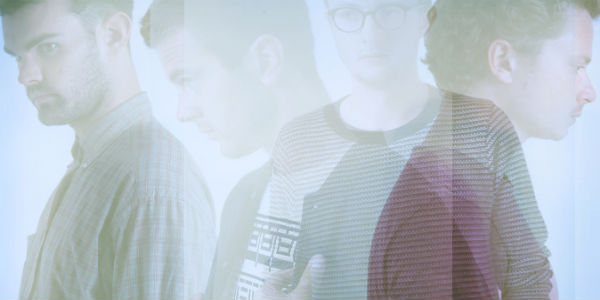 When Bearded first saw the
Portico Quartet
play the National Portrait Gallery, they had been nominated for the 2008 Mercury Music Prize and their influences included late-night jazz, modern classical and film soundscapes. However, the band has always been open to different sounds, and never liked the jazz label. They became increasingly enamoured with modern electronica and have now transformed themselves into an edgier, more modern, post-dubstep proposition.
Playing in front of a packed Koko in support of their recent
Live/Remix
album, the Portico Quartet's acoustic instruments (double bass, drums and sax) are combined with, and fed through, all manner of laptop-based jiggery-pokery. Electronic drums, loops, samples and a galaxy of synth sounds dominate a mellow but club-friendly sound. They now attract a younger crowd which seems to know every last note of their music - wild cheers of recognition welcome every single intro.
The first tune emerges gradually out of the red on-stage mist, a swirl of ambient electronics finally joined by mournful sax. Jack Wyllie has a lovely tone, and we are happily transported every time he starts to play.
The band seem really chuffed to be here, looking rapt as they create an ever-morphing cloud of semi-ambient FX. When the sax is added to the mix, it seems as if they are creating a modern take on the likes of jazz legend Pharoah Sanders - free but lilting and accessible, rather than harsh and forbidding.
Heavy bass pulses rattle ribcages, as drums skitter. These tunes are less defined than in the band's earlier incarnation, and drift along anonymously on occasion. Maybe recognising this, the band get vocalist Cornelia to join them onstage to sing 'Steepless'. This postmodern torch-song is reminiscent of what the likes of Bjork and Lamb were doing in the late 90s - giving a human dimension to spacious breakbeat soundscapes. While the combination may be less groundbreaking than they intend, tonight's version is pretty epic.
By the time of the encore, Koko's huge disco ball is shooting lights into the crowd and the mood is blissed-out. Though you'd struggle to dance to them, the new-look Portico Quartet produce superior mood music - though sometimes at the expense of good old-fashioned tunes.