Other Lives @ Shepherd's Bush Empire, London 18.10.11
Other Lives' recent Tamer Animals album is a sweeping and filmic work, evoking John Ford Westerns; contemporaries such as Midlake and Fleet Foxes; and the pulsing minimalism of modern composers such as Philip Glass. A rather odd triple-bill saw them play most of it, sandwiched between underwhelming electro-pop duo Elephant, and gloom-mongers turned electronic dabblers Chapel Club. But while their peers seem determined to recreate every last atom of the 1980s, the band have more in common with the 1880s.
Oct 18th, 2011 at Shepherd's Bush Empire, London / By
Ben Wood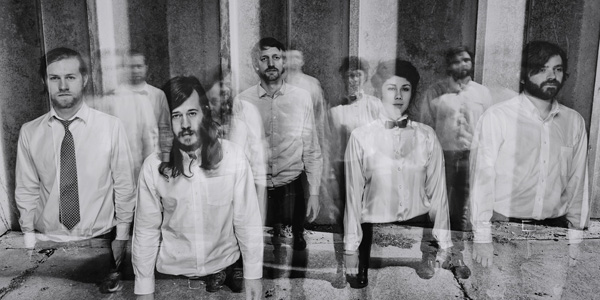 This is evocative stuff, conjuring up, to these ears anyway, the time of the American pioneers - when civilisation was fragile, lives were harder and the threat of death and disaster was never far away. "Please don't fall asleep", Jesse jokes at the start.
Other Lives
are not remotely rock'n'roll, and this is music which requires your attention. But Jesse needn't be worried. If you surrender to it, it is gorgeously languorous mood food – with the sense of nostalgia and romantic regret common to many bands of their ilk.
Tamer Animals
is an impressively cohesive work, and its subtle, painstakingly orchestrated arrangements are the fruit of 16 months of intense writing and recording by singer-songwriter Jesse Tabish and his bandmate and engineer Jonathon Mooney. Live, the band switch between instruments in order to replicate the subtle textural shifts of the album. At various points, the standard bass, drums and guitar set-up is augmented with violin, castanets and trumpet. Smoothly blended harmonies fill out the sound, which ebbs and flows, with touches of Ennio Morricone in places.
This is big sky music, inspired by the wide open spaces of the band's Oklahoma home. As the rapt concentration of those at the front indicates, the band has won a few converts tonight, and the crowd fills out considerably during their set.
At other points, the relatively muted emotional range means it is easy to drift off somewhat. But at their best, when the strings and voices intermingle to swoon-inducing effect, Other Lives are rather lovely.