Night Beds @ Borderline, London 15.04.13
Bearded likes sensitive singer-songwriters as much as the next pale, bookish type. But tonight's triple-bill, while it had its moments, took maudlin self-pity to another level. A touch of attitude, and a dash of humour, would have gone down a treat. Even Leonard Cohen tells jokes, goddamit...!
Apr 15th, 2013 at Borderline, London / By
Ben Wood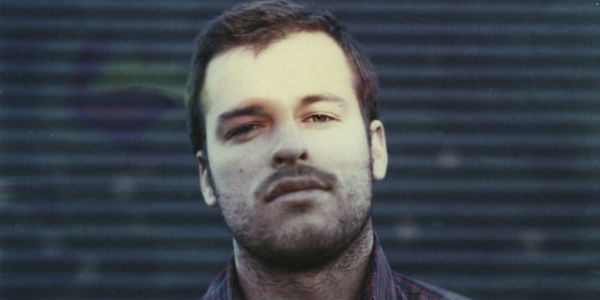 Opening act
Denai Moore
got a decent reception but her strum-along angst was a bit lacking in character to these ears. Sounding like a more morose Bright Eyes,
Farewell JR's
lengthy numbers interspersed poetic verses with pretty, drifting instrumental passages that worked well at first then tended to blur into each other. Nice stuff in a tranquilised kinda way, but more variety would have been welcome.
Headliners
Night Beds'
downbeat Americana combines alternately hushed and soaring vocals with shimmering, country-flecked atmospherics. Young Nashville dude Winston Yellen hunkered down in Johnny and June Carter Cash's old place to write recently released debut album
Country Sleep
- and that sense of isolation certainly comes across in the songs.
Yellen paints himself as imprisoned in his own head, desperately seeking a connection with other people - though his good looks make this a tough sell. If you looked like Tennessee's equivalent of TOWIE legend Mark Wright, you'd be tempted to get down the local bars and fill your boots, wouldn't you? But I guess life's not always that simple...
The band's peculiar line-up features two drummers and
four
guitarists, including pedal steel - and no bass. This army of stringmen provides a reverb-heavy soundbed for Yellen's lovelorn tales of woe, verging on Twin Peaks / shoegazey territory on occasion.
Lovelorn lullaby 'Even If We Try' is a standout in a set that's sometimes too tasteful for its own good. Yellen seems genuinely surprised that people are taking notice of him now - surveying the super-packed venue, with people crammed all the way up the stairs, he notes that last time, he was playing to a crowd of around 20.
The band doesn't yet have an enormous back catalogue to dip into, so we are treated to a Stevie Nicks cover and a solo acapella encore. Yellen leaves to resounding applause - but more dynamics, and allowing his impressive voice to soar more frequently, would have made this gig a more memorable experience. As it was, it didn't quite match the hype. Doctor Bearded prescribes steaks all round...