Neon Indian @ Heaven, London 16.11.11
A buzzing, student-heavy crowd packed London megaclub Heaven to check out Alan Palomo, aka Neon Indian,, one of the leading lights of the unfortunately named chillwave movement.
Nov 16th, 2011 at Heaven, London / By
Ben Wood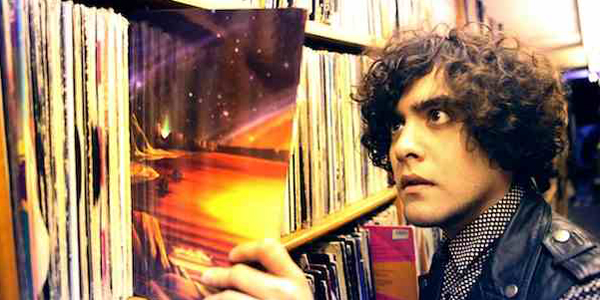 Palomo's early work is a fun-packed postmodernist smash'n'grab, sounding at various points like krautrock, Daft Punk, an LSD-spiked Breakfast Club soundtrack, and malfunctioning Space Invaders machines (check out his groovy reworking of T Rex's 'Children of the Revolution').
However, it's not all fun and games in
Neon Indian
land - his current album
Era Extrana
seems to have a split personality. Anthemic newie 'Polish Girl' is a joy, like smeary, E'd-up 80s synth-pop – catchy, brightly coloured and custom-made for early morning epiphanies.
But elsewhere, Palomo seeks inspiration from the Jesus and Mary Chain ('The Blindside Kiss'), while, more worryingly, the likes of 'Fallout' reek of dry ice, bad leather jackets and dodgy dancing – that dank and dismal time BAH (Before Acid House). Armed with a band, which side of his musical personality would come out on top - happy pills or cider and black?
On the morning of the gig, Palomo had told 6Music's Lauren Laverne that, live, Neon Indian created "fun psychedelic nonsense". However, the first two-thirds of that equation lost out to the third at Heaven, as he and his colleagues gave a straight-faced and staggeringly OTT display of synth-addled prog at its most humourless.
Wearing an unfortunate leather jacket and clenching his fist like Jim Kerr of Simple Minds, Palomo emoted his way through a bombastic set. The occasional moment of melodic squelchy electro provided light relief. Subtly and nuance were conspicuous by their absence, and aside from the wondrous 'Polish Girl', the only other highlight was the band's kick-ass laser display.
A lot of people are currently reimagining 80s electro-pop, mangling it to create something strange and wondrous. It would be a shame if Palomo's ability to create ravey wonderment lost out to his gothier impulses.