Marcus Foster @ The Barfly, London 13.06.11
It's as if the Sundance Kid himself rolled into town, strolled onto stage and sang his soul out to the people of the Barfly.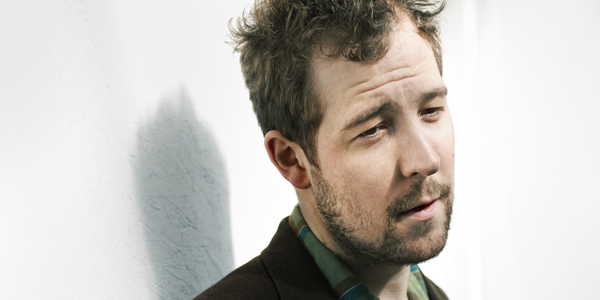 Intimate and acoustic
Marcus Foster
begins with little introduction but already with signs of thanks as he conducts his band to the start of 'I Don't Mind'. Sporting an acoustic guitar with his trio and equipping himself with his soulful voice; Marcus draws in the audience's praises and screams them back holding back no sweat or dynamic vocal fear.
The sheer drop between the usual set up for Marcus and his band to acoustic trio may seem a disappointment to some with first thoughts of the gig. However there's very little to nit pick at this evening. The cajon and double bass partnership bodes well with Mr Foster's screeching vocals and electric guitar smashes and stabs in 'Shadow of the City'. Continuing to promote the crowd's legs to two step their way to a dance through other songs such as newly released single 'Rushes and Reeds'. The bluesy technicality of the song show no problem for the band or Marcus as they flaunt with ease through the gripping track considering their new set up.
A prime example of the appreciation of Marcus as a musician is his closeness and familiarity with the audience as he jests that himself and the band are to play 'Stairway to Heaven'; a clever practical joke, considering the collection of gasps. And then he joshes at the idea of them playing 'Bohemian Rhapsody' before bringing the reality back to the room by honouring a cover of John Martyn's 'Couldn't Love You More'. Though not his song, the purity and honesty in the song's sentiment is poured out from Marcus and his animated character; which has not deteriorated since the most energetic of tracks like 'Faint Stir Of Madness'.
His words of thanks bounce back from the audience's cries of utter joy and amazement. As if it were their last night as themselves and when they leave the Barfly, their lives will start again. Building up to the crescendo of last song and lead track to his latest EP
Tumble Down
Marcus lays down a shout of metaphorical hallelujah from his scratchy, howling voice and blares the lyrics to the chorus of the folk tune. Strumming his way to the end of the gig the band stop in motion to stare at each other for the final climactic chord. Once strung a horde of claps and vocal sirens breeze out to them.
Though the laughs and school boy giggles from the trio throughout the evening suggested they hadn't rehearsed for the acoustic side of their music. It's still a struggle to understand why the Marcus Foster mainstream boom hasn't happened yet.