Maps & Atlases @ The Garage, London 17.04.12
Maps & Atlases return to London amidst a torrent of hype and attention, but can they answer the call?
Apr 17th, 2012 at The Garage, London / By
Nate Selby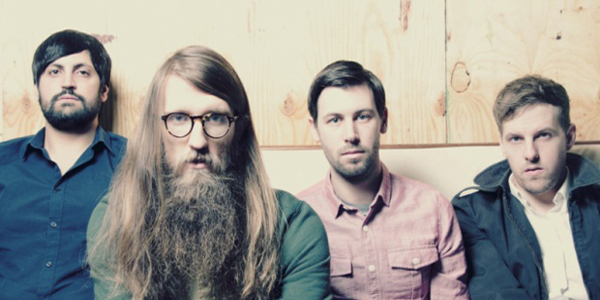 There's very few entities that transcend the boundaries of the selective and fickle niche genre that is "math" music, but in recent history, surely
Maps & Atlases
are coming closest? With a fair amount of buzz about new album
Beware And Be Grateful
, alternative press and even mainstream media are starting to talk about the band.
Long time math alumni
Tall Ships
kick the show off to raucous fervour which is only intensified 10 fold as the headliner take the stage. The Chicago grown foursome waste no time bringing their brand of technical brilliance to the forefronts of the crowd's conscious inspiring a mass of energy and puzzlement to the garage population.
The next few songs continue in this vein, the assembled reduced to staring in awe at the prowess of the band. However, around about the 5th song it's seems people are losing interest ever so slightly.
This theme unfortunately continues throughout the remainder of the set. After such a promising opening, the band seem content to go through the motions rather than building upon what they started.
Maps are undoubtably tight as a Toris wallet, the complexity of music speaks for itself and Dave Davison's vocal ability is enormous, but the band seemingly become self indulgent, constantly rinsing rhythms and groves but never really doing anything with them.
For a band trying to break the mainstream, this gig needed to be a beast. Unfortunately there was a distinct lacking of balls and a little too much "how fuckin good are we" which is a shame to see from such a great band.