Kyla La Grange @ Notting Hill Arts Club 08.03.11
The retro-dinge of Notting Hill Arts Club provides a suitable ambiance for a night of audio-based delectation with Matt Corby and headline girl Kyla La Grange.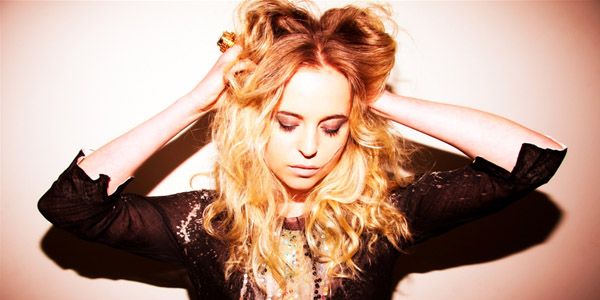 It would be a great injustice to the unbelievably obvious talents of
Matt Corby
to say he's not really, really good at what he does. A huskier, dirtier, smokier, and beard-ier Jeff Buckley – his nervous and intense performance has your ears walking the thinnest of tight ropes the whole way through. Unfortunately sharing his name with an Australian Idol teenage blink-a-lot, one has to Google carefully in order to not end up questioning one's sobriety (and thus facial-recognition abilities) the night of the show.
And if there is one person that is to come on after you've had every drop of emotional energy utterly drained by the support act, it should not be the dark seductress
Kyla La Grange
.
On she shoelessly skulks to join her four-piece male backing band, as they blast immediately into the gothic anti-anthem 'Walk Through Walls'. A tight band support La Grange as they make their way through the set, which while drenched with brooding seductive charm, catapults glimmering ballads such as the Lennox-tinged 'Courage' deep into your ears. The modest nervousness she displays in the silence turns immediately into a bursting feminist passion as soon as each song begins. Perhaps adding to this, La Grange rarely strays from her low vocal range; kicking and stomping in a refusal to hit the high-note-chorus' so demanded in a 'pop' world. Solid, intelligently written songs - very promising stuff from an artist whose presence is sure to be increasingly felt this year.
The
Walk Through Walls
E.P is out now released on
Noir