Kitty, Daisy and Lewis @ Brudenell Social Club, Leeds 12.06.11
Swanning onto the stage in their ultra-real traditional get-up, Kitty, Daisy and Lewis wasted no time in picking up their instruments and whipping up a storm with the last track on their new album 'Smoking in Heaven' so neither shall Bearded. Hollow-bodied guitars all staccato and slidy backed up by a quicktime snare rhythm provided the lyricless jam that they chose to open with and it certainly got the quiffed and coiffured crowd jumping out of their seats and into the barn-dance atmosphere.
Jun 12th, 2011 at Brudenell Social Club, Leeds / By
Jack Sibley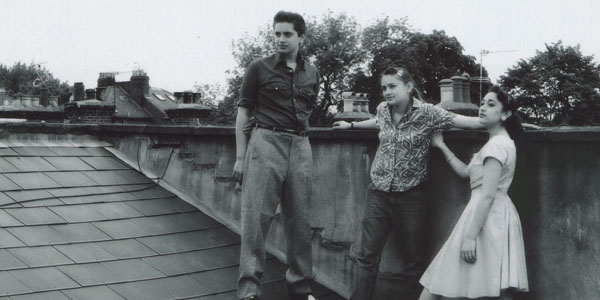 And this was one of the most wonderful features of the night – the dancing. So many independent gigs find the audiences sitting and contemplating or trying to look cool but these three Kent-born rockers got the young and the old alike shuffling their feet and shakin' down the backbone. With such an animated stage show (especially Daisy looking like a less tomatoey Zebedee about to spring from the drum stool at any moment) it's not hard to see why this is the case.
The gig went on and they played a mixture of old and new material, all whilst their multi-instrumentalism was causing the stage setup to be in a near-constant state of flux. The only static members were their mum and dad who occupied the double bass and the rhythm guitar throughout. It is an unfortunate fact that it is very easy to question how much of this music actually comes from the ever-present parents, but this leads nowhere and it is most definitely best to sit back and enjoy the show.
About halfway into the night Lewis prompted the rabble to turn their ears to an exuberant new character all the way from Jamaica. Tan Tan joined in and made an immediate impression with an extended trumpet solo in 'I'm So Sorry', an upbeat ska-infused stomper from the latest album. Whirling back and forth and blowing lick after lick, Tan Tan attacked the crowd with the bell of his instrument and drove home this already fantastic song.
Throughout the gig, it often proves hard to focus on anyone except Lewis who exudes an air of unappreciated genius so strong it even echoes Jimmy Page who also was once a young British explorer of the wildlands of rock'n'roll. Not moody but focused and taciturn, Lewis plays every instrument like it's his second voice, seemingly leading the band from whatever position he chooses to take.
After leaving the stage, the crowd was restless and demanded an encore which came in the form of 'What Quid?' followed by another blues jam for which they were joined once again by the enigmatic Tan Tan. There was one point in particular which stood out at this time – when Lewis and Kitty played call and response on piano and guitar respectively. This showed so perfectly and for a final time the connection between the members, their technical skill and their intricate knowledge of the minutest details of their art. And with that mindblowing display, they left the stage.
This may come off unprofessional but Kitty, Daisy and Lewis are possibly the most enjoyable gig I personally have ever experienced and I would urge readers to get it while it's hot and encourage more UK shows since they lack demand in contrast to their strong European and Australian fanbases. Playing upbeat but down-to-earth rock'n'roll, it's hard to think what more a person could want from life.