Kiran Leonard @ the Hare and Hounds, Birmingham 31.03.16
Mancunian alt. pop polymath delivers the goods with aplomb in support of highly praised new LP Grapefruit
Apr 12th, 2016 at Hare and Hounds, Birmingham / By
Ian Stanley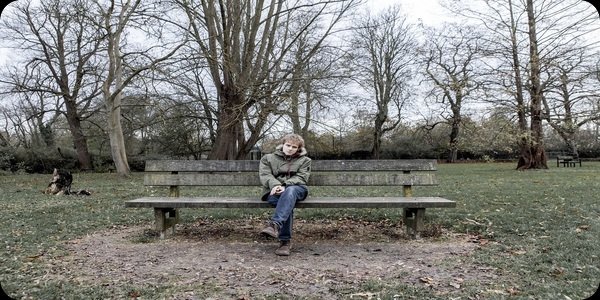 It's been all of three years since
Kiran Leonard
visited Birmingham's Hare and Hounds. And in that time he's all grown up and more measured and experimental than before. From one live set to the next Leonard's touring of latest album
Grapefruit
is picking up rave
reviews
. And in this small room at the back of the Hare and Hounds he's performing to twice the crowd he did last time he was here and showing us why.
Before Leonard takes to the stage as headliner he helps out with his tour mates Jon Collin. Bringing with them some psychedelic swagger and rasping energy
Jon Collin
spit out a number of basslines and swelling riffs from the pulled down peak of a trucker cap. This is a good way to start. Complete noise swell of the room. The lead singer doesn't say much either side of lyrics, but the music is complex enough to hold an audience on its own. Coming up for air on slower songs he, and his band, show a softer side with vocals fed through the distorted microphone sounding like M Ward, Tom Waits and Captain Beefheart went out for a beer and a chinwag.
When
Kiran Leonard
takes to the stage he does so with very little ceremony. There are of course changes since he was 17. His vocals are wide and proud when he starts with onion-like epic 'Pink Fruit' – it's 16 minutes of layers. Part sleepy. Part aggressive. Part heavy on the eyes.
Leonard's creativity and sharpness on the guitar is seen from the off, and his use of instrumentation to great effect is evident. As he is limited in which instruments he can take with him, he has to cover trumpet parts with violin or, as with the last time he was here, piano with guitar.
There are not many people who could successfully hinge a song on a solo from a violin without it sounding as silly as 'Young At Heart' by The Bluebells, but this has the screech and dirt of a grunge track. And his voice softens, then yelps, then hollers between. He's very much his own person, but you can't help but hear a medley of his influences. And a little shave of Jeff Buckley in there.
Leonard stops intermittently to talk to the crowd and tune up. A Brummie accent jumps up from the side of the stage. Leonard doesn't understand (to be fair it's a drunken yelp at best, so not many people do) which sets him off on a short story about his best friend at uni who had never heard of the phrase 'Fucking ballache'.
Next is 'Don't Make Friends With People'. It's noodling. And instantly recognisable from the last time he was here and gave the audience a little snippet from
Grapefruit
with this song. It's quite evident that this song has been well practiced with the effortlessness which Leonard moves his hands up and down the fretboard. It's more refined now and there's no wooden notes hit.
When it comes to delivering one of the shorter songs on
Grapefruit
– 'Secret Police' – there is a sincerity to Leonard's voice. At times it can be that he howls, maybe gets nervous about his own ability – despite the audacity of his work, he remains modest – but with this sincerity there is strength and depth. And when he hits the mid crescendo his voice gapes wide.
A comment before final song 'Geraldo's Farm' shows the other side of Leonard's influence – politics. "This song is to be thought of in the context of Wei Li Deng dating Vladimir Putin. Bear that in your head. As indeed I have this entire time."
Since he first visited the Hare and Hounds all those years ago, Leonard has grown into his song writing and invention. When live, Leonard shows the many directions which he can choose to go. The heft which he has added to his songs with angular guitar to give punch, has also lent the same effect to his performance. While many of his lyrics live are clear and coherent, they are not needed to show that this is a mellow human hiding manically mad music, and delivering it with measure and aplomb.