Green Man @ Brecon Beacons, Wales 19 – 21.08.11
Green Man returns to a sunny Brecon Beacons, but what does an increase in numbers, and a remarkable turnaround in weather fortunes, do for Britain's most beautiful festival?
Aug 19th, 2011 at Brecon Beacons, Wales / By
Gareth Main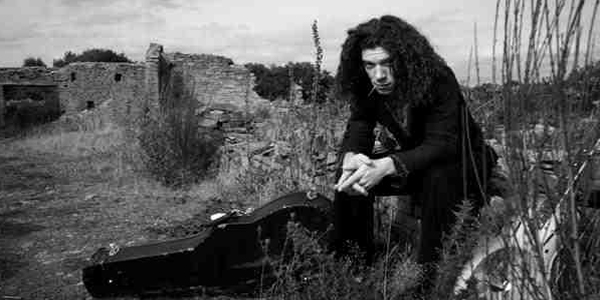 Green Man
is without doubt the most beautiful festival in Britain. The location of Glanusk Park in Wales' stunning Brecon Beacons is the envy of the wider festival community, and their ability to play a masterful undercard of interesting artists is often the most under-reported jewel in the festival's crown.
This year it was the sublime live soundtracking of the 1920s silent classic Dr Jekyll and Mr Hyde by Yorkshire songstress
Blue Roses
that stood out as the highlight of the festival. It topped a fabulous cinema line-up, which included other noteworthy performances from
Ghost Box Records
and
7 Inch Cinema, North Sea Radio Orchestra
(playing the music of Vernon Elliot) and
Yoke
– collaboration between current courtiers of the Welsh music scene
Cate le Bon
and
Race Horses'
Meilyr Jones. That's before a mention of Singalongawickerman – a quite frankly, loony screening of arguably the best British film of all time full of dancing, singing and arse-slapping – which ended the weekend in fine style, before the burning of the festival's real life wicker man of course.
Contenders for replacing Edward Woodward in the Green Man's own furnace are disappointingly numerous at this year's event, which is clearly busier than in previous years. Unfortunately, as is often the case when festivals grow, the pricks tend to wriggle out of the woodwork too, with a few too many larger-swilling topless nincompoops bellowing around the site for the fey regulars to ignore.
But the change in Green Man's direction away from the safety of previous years is also one of its main charms. The main stage line-up was uninspiring, with a gaping Soom-T shaped hole in the set of
The Burns Unit
providing a fine illustration to the missing innovation going on in the main stage acts, but elsewhere on the undercard – and not least in the Cinema – the line-up often played host to the sublime.
John Fairhurst
in Chai Wallahs filled a tent in a sunshine drenched field quicker than any mid-afternoon festival act has done for a long time. The bluesman's insatiable guitar work finely turned a crowd of a dozen or so curious onlookers into a sea of a couple of hundred dancing, sweaty bodies. Similarly,
We Were Evergreen
brought their Parisian pop to a raucous midday crowd at the Green Man Pub on Saturday and were followed up in fine style by flute-toating loopsometrist
Laura J Martin
, whose exuberant performance peaked somewhere between the performance of debut single 'Spy' and a very fine cover of Chaka Demus & Pliers' 'Tease Me'.
Further up the bill,
Gruff Rhys
shrugged off a lengthy delay and sound issues to put in a solid festival closing set on the Far Out stage, a stage that also housed fine performances from
The Antlers, Tweak Bird
and
John Mouse
.
Both John Mouse and Tweak Bird emphasised the point of Green Man moving into the more interesting direction that the festival has been progressing to over the past few years. Tweak Bird most likely represent the first time the festival has ever put on a band that has performed at the UK's best barometer of interesting, alternative music that is Birmingham's Supersonic festival. John Mouse was more interesting in that his set picked up the people who rightly thought the set from Green Man Poll winners
Will and the People
was bland plagiarism, with influences transpiring into poor copies rather than anything as interesting or genre blending as many artists on other stages. Mouse provided some light relief, with a set full of humour and intrigue – somewhere between The Fall and Half Man Half Biscuit.
DJ sets were bizarrely mixed. With true promoters and pioneers of interesting music such as
Justin Spear
making a welcome return, whilst
Feeling Gloomy
emphasised nearly everything that is wrong with indie club culture: talking over tracks as if they were their own, and tweaking and playing with the mixer throughout. A message to those guys: you don't need three CD players, if most real DJs can get away with two turntables, you certainly don't need three just to play your well-worn copy of Now 32. At least it got people dancing though, which you have to concede is their raison d' être, then again, so did Justin Spear.
But that is what is strange about Green Man. Beneath the populist folky cover that sells tickets lays a truly innovative alternative music festival trying to get out. For every
Noah and the Whale
there is a
Zwolf
, for every appalling late night DJ playing to a group of Oasis-loving imbeciles there is
Warp Records
, or
Ghost Box
, or
Justin Spear
. This means that it caters for everyone, and if you could navigate the stunning walls of Glanusk Park well, you will have had one of the best weekends on the festival calendar.