Filthy Whisky @ The Workshop, London 10.12.11
Fresh off their listing in Q Magazine's most essential tracks to download for 'Borderline', the Filthy Whisky boys are back. They played the late night venue of The Workshop in Old Street with new bassist, Tom Evans in tow.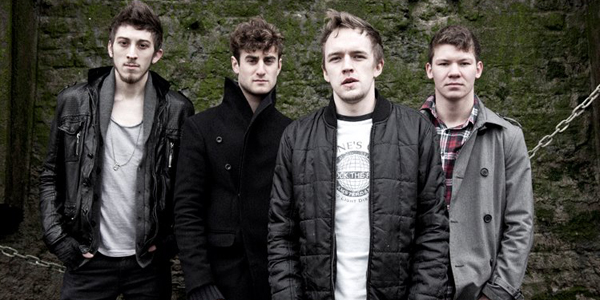 Diehard fans waited patiently until 10.15pm for the boys to come on, and the band were welcomed with the kind of screams that you would expect from a Killers gig. With only seven songs allowed because of time, they kicked off with their EP title track 'Seas are Dead'.
Filthy Whisky's
music does suit smaller venues, and the intimacy of The Workshop got the punters up close and personal, although Digs microphone wasn't loud enough during the 40 minute set, and this was a shame. More a fault of The Workshop sound guys, than the band itself.
Tom the new bassist spent most of the time grinning from ear to ear... namely when the girls screams were at their loudest, and he fitted extremely well into the FW crew. He had obviously learnt the songs in record time. There were three new tracks for the audience to chew on, 'Innocence', 'Nothings Natural Now', and 'Come Back In'. Even though they weren't the old favourites, the crowd responded to them very well, and perhaps 'Nothing's Natural Now' would make a good follow up single.
Apparently there were a few drumming issues during 'Borderline', but to be honest, only those 'in the know' probably picked up on it, and the crowd responded with rapturous applause at the end of the song. After playing The Forum, and winning the HMV Battle of The Bands, perhaps some would see The Workshop as a step down, but Filthy Whisky are relentless performers and musicians, and where they play, people follow.
There is no way for them to go, but up. They are a great live band, and a full album can only follow in the not too distant future. [And apparently they now have producer Tristan Ivemy on board, of Frank Turner fame] I will say it again. Can someone PLEASE SIGN THEM?