Green Man 20-22.08.10
The best music festivals in life do themselves an injustice by labelling themselves in such narrow terms. The best music festivals combine it all under one beautiful term: 'culture'. You could probably call it a vibe, but that would sound a tad too hippyish for an event that essentially poured more rainwater into your lungs than African woodbine.
Aug 20th, 2010 at Brecon Beacons, Wales / By
Gareth Main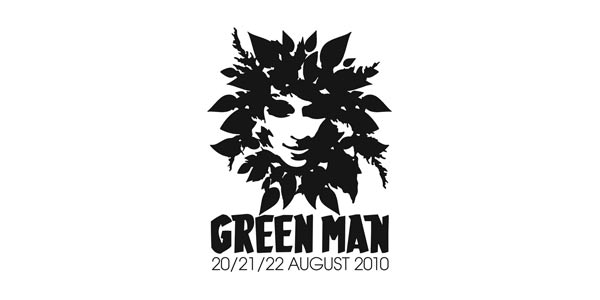 Essentially,
Green Man
is more than about music, which is a good job, because the line-up this year played second fiddle to the rest of the event. With a beautiful location – amongst the most idyllic you can muster in the entire UK – Green Man is always a joy to attend, whether the sun shines or the rain pours (and pours in this year's case) you're guaranteed a stunning location, almost tailor-made for a festival undoubtedly dominated by folk acts.
Although folk wasn't the only thing on the menu at this year's event - psychedelic rockers
Wolf People
tore up the rather noisy Far Out stage alongside local mentalists
Islet
and current flavors of the month
Factory Floor
and
Gold Panda
. Indeed, the folk aspect of Green Man let it down on the music front in 2010, with artists largely occupying the realm of the drudgingly average - the only disappointment of one of the best weekends on the festival calendar.
But for any minor mishaps such as weather and filler bands, Green Man this year was all about two incredible headliners, who both delivered in style. With
Flaming Lips
providing the bombast on Saturday night to thrill in their unashamed style,
Joanna Newsom
followed it up to close the festival with substance. She's a performer that puts every other musician on the planet to shame. Her abilities as a song-writer and performer are second to none, moving a field of hairy men to tears, and providing an epiphany to the few who never got past the Marmite vocals of her debut LP
The Milk-Eyed Mender
. Words cannot quite describe how exquisite the whole experience of watching her was, but when a maelstrom sweeps in on a previously dry day and not one single hood or umbrella goes up in the crowd, you appreciate what you're experiencing is something truly special.
And it was that closing set that let Green Man live up to the hype it generated when its initial line-up was announced. With the other big hitter on the bill
Beirut
providing a no-thrills standard set, it was certainly well above the quality of most of the bill.
But the middle bill was not without its own highlights. Steve Black from
Sweet Baboo
hit the main stage for a handful of songs after
Mountain Man
were delayed by the Severn Bridge toll was charming, witty and delightfully tipsy. The band he replaced were absolutely sensational in their own right, fitting into their relegated slot on the third stage with aplomb - perfectly suited their gorgeous harmonies.
All in all though, ignore the music and look at Green Man as a whole: a stunning surrounding, with plenty of space to get lost from the monotony of parts of the bill. Great food, great ale, and the perfect capacity – not too many people to destroy all green space when the rain sets in, and just enough people to enjoy something of a collective experience. With treats for some including readings by John Cooper Clarke and the UK premiere of 'lost' Leonard Cohen whinge-along 'Bird on a Wire' to enjoy (or endure in the case of the Cohen film), there's much more to this 'music' festival, and it's all the better for them.