Eels @ ABC, Glasgow 03.09.13
You wait forever, and then two come along at once. Eels returned to Glasgow for the second time in six months to play as part of the month-long No Mean City Festival. From the minute Mr. E and his bandmates took to the stage in their matching Adidas tracksuits, sunglasses and unkempt hair, there was no chance that the old "familiarity breeds contempt adage" was going to be proved true here.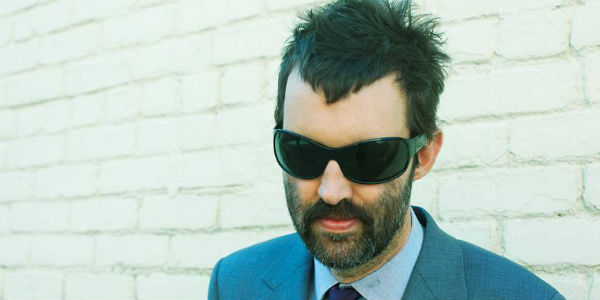 The No Mean City Festival is a celebration of all things Americana in Glasgow, and there aren't many bands that are more fitting for such a stage than
Eels
. With the release of
Wonderful, Glorious
still very much in the band's rear-view mirrors, the setlist borrowed heavily from their new album, punctuated with a few older songs; the crowd was particularly receptive to, well, everything E did on stage throughout the night though, proving that
Wonderful, Glorious
has had quite the same effect on the fanbase as the rest of Eels' storied discography.
From his riser at the front of the stage, E had a perfect view over the sea of check shirts – it is an Americana festival, and more importantly, an Eels gig, after all – all of whom sang back the words at him, and shuffled along to the music. The encore brought an intriguing 'My Beloved Monster'/'Mr E's Beautiful Blues' medley, thanks to a stage hand playing pantomime villain to Eels' comic capers for the night, the same mash-up the band performed the last time they were in Glasgow.
Few bands return to the scene of the crime as quickly as Eels did here, but were some sort of straw poll to have been conducted on the way out, I'm sure most would welcome Mr. E and co. back every six months.