Darwin Deez @ Thekla, Bristol 14.02.13
Darwin Deez paid a visit to Bristol's Thekla in support of their new record Songs for Imaginative People only to find a crowd largely indifferent, or at least, all too unfamiliar with new material.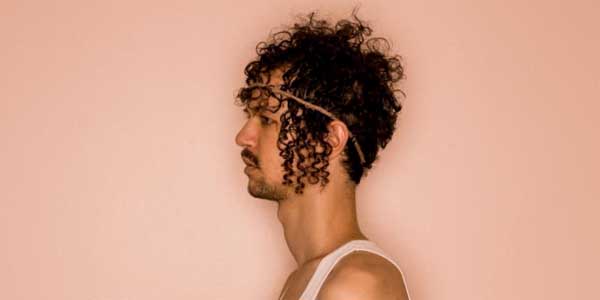 While responding well to opening track, '(800) Human', the impression was that after only a couple of weeks of release, the crowd wasn't quite familiar enough with the latest record. They did, however, go wild for the old songs which were performed with a familiarity, but professional aplomb that made up for occasional dips.
Cracking out fan-favourites 'Radar Detector', 'Constellations' and encore track 'Bad Day' and dropping them casually throughout the set did cause such a stir that you have to wonder whether they are one of
those
bands. While you have to hesitate at calling them a one hit wonder – because all those songs made waves – while the new album has been around on the web for streaming for a number of weeks, it does suggest an audience present for the hits. Though, a bit more time on the new record may prove this brash assumption incorrect.
So, in avoidance of sounding like a 'first-wave fan', the new material, which also included the strong, but familiar 'You Can't Be My Girl', presented some clear progression that made for interesting live viewing – if noticeable for the absence of dancing and singing along. Most of this lay in the fact that frontman Darwin Smith is a genuinely good guitarist and singer. Though this sounds mildly insulting, for a band that focuses so much on distraction techniques, or perhaps it could be argued as being stage presence, it does come as a genuine surprise.
Breaking into numerous brief, but widdly guitar licks, before taking his voice higher and more chaotic than anything presented on the self-titled first record, kept the set fresh throughout.
But back to the stage presence: it does all gets a bit confusing. One minute, Smith is asking the crowd to bring cabbages to their shows, and then he is proposing to a girl on behalf of another audience member's request. Next, the whole band is dancing, badly, despite fans' insistence on it being described as choreographed – this means at least one of us is missing out on the irony. The arm flailing from all four band members to various spurts of pre-recorded noise pop gets old pretty quickly, except for the surrealistic burst that followed the aforementioned proposal, without waiting for an answer. That was genuinely funny.
All in all, the show was what you'd expect from a band that specialises in sensory overload – there were elements of hilarity, some moments became tiresome – but overall, this band has some damn catchy songs and while a lot of people will dismiss a band like Darwin Deez based on either image or devastating pop tendencies, there's no doubt that they have a fanbase that shows no sign of fading anytime soon.
Though one of the biggest takeaways from the show was surely whether the girl said yes. Or did she shoot him down?