Constellations Festival @ Brudenell Social Club, Leeds 10.11.12
Ok we're starting at the end with this one since there's just no avoiding the disappointment that Constellations brought this year. Perhaps due to lack of ticket sales (due to complete lack of promotion), the event was downsized to a single room and nine bands (oh no, make that eight as one called in sick) that had no continuity between them resulting in an incongruous day of poorly planned mayhem.
Nov 10th, 2012 at The Brudenell Social Club, Leeds / By
Jack Sibley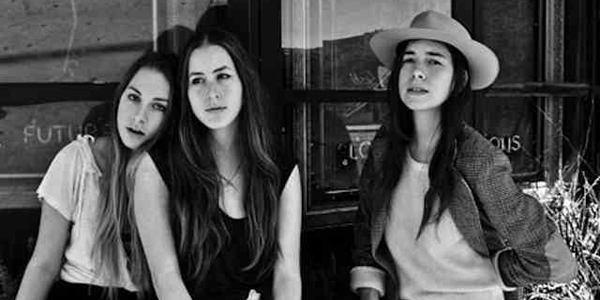 However, most people involved are completely absolved of blame. First of all we can't say a bad word about the good ole Brudenell and that's the end of that. Secondly, almost all the bands gave it their best shot and few seemed disheartened by the change of structure. So really the only way I find myself able to tackle a review of this 'festival' is to review a set of performances that happened to be one after the other in Leeds' best venue.
And so the line-up goes:
An impressive start to the day in the shape of Swimming Lessons a 'supergroup' withmembers of Blood Oranges and Pengilly's. Soothing us into the mood with slowly evolving songs from clear structure-buffs, this might usually suit listening to on your home stereo more than a live setting. However, as we admired the projections of ladies doing fitness training (this had very questionable relevance), the ebbs and flows carried an echo of the contented hallucinatory and put us on the backfoot for what was to come next.
In painful contrast (good time-tabling I think not),
Paws
were standard, thrash-through Glaswegian rock. It was more than a little condescending of the lead singer to ask us all to 'act less like you're at a school disco' at three in the afternoon whilst looking like he'd dressed for a school disco and proceeding to do nothing onstage but flop his fringe a little now and again. There's nothing to say about this band musically. The last song went into an interesting dirgy triple-time tempo but everything else had been indifferentiable and it was all too late to catch any interest.
Yet another headspin found us staring up at two Scandinavian lasses who, whether you believe it or not, were not trying to do anything outrageous or discordant. Free from pretention, the four-piece
Saint Lou Lou
give the impression they are making music they want to hear. With bright smiles they worked their way through a set of refreshing electro-pop with great personally-crafted hooks. The singers were backed by a solid drummer and a real musician (pardon the cheap drummer quip) with a manageable range of sounds at his fingertips. A professional intimacy onstage led to a performance with an exuberant glow and no loose filaments and, giving credits to bands that were to come, their childlike and thoroughly honest enjoyment of their time was a pleasure to follow.
This was impressively mediocre so few words will be afforded this band.
Pale Seas
is a one-man project using primary chords on an acoustic guitar. He was accompanied by a colour-by-numbers backing band whose performance was uninspiring. Sympathy for the singer because the songs had been written with a clear personal touch but everything else was just clean filler.
A quirky indie band imported from a foreign land (Ontario to be precise) was a happy surprise after a faltering day so far.
Hooded Fang's
catchy, happy songs had a non-standard timbral range with guitar foundations and brought us into a world that the audience seemed to find themselves more comfortable with. When not contentedly scat-singing their way through songbird melodies, they had a wacky edge that set them apart from the other, more austere bands. Smiles galore and some humorous chatter between songs about having nowhere to sleep that night confirmed that these were real tourers; travelling, exploring and having a reet laff to boot.
The damp smell of misogyny arose in the audience as the three sisters of
Haim
(pictured) took to the stage. Having a touch of the Annie Lennox on record, these ladies' strength hits even harder live and the folk elements were brought closer to the forefront. This mix created a rawer, heavier punctuation than it's individual constituents. Sass is too immature an adjective to do Haim justice but every single percussive consonant packed a punch aimed directly at the ribcage. Yes, attitude was the name of the game here and the mean-ass frowns and bodily jerks were above and beyond the reasonable force required to provide their rough and ready stage presence. A highlight of the set was the performance of 'Better Off'. All three blessed by their voices, the a cappella intro was perfect. More could be said on Haim if it was possible to stop thinking about their legs but that oughtn't come into it and these ladies are preparing for greatness that would, in a better world, be disconnected from their gender.
The enigmatic, charismatic, dance-o-matic, party-in-the-attic entity that is Adam Bainbridge (a.k.a.
Kindness
) succeeded wholly with his performance tonight and arguably stole the show. A perhaps slightly bewildered audience followed his introduction with classic British reserve but the power of this man (Spirit? Wizard?) literally dragged the whole room into the rocking disco that Paws had meekly requested earlier in the day. Backed by a band of the highest class, the whole stage leaked infectious enthusiasm by the gallon and, two songs in, it would be a surprise to find that more people had been dancing so emphatically in the Brudenell ever before. Performance was immaculate with Kindness regularly joining the audience to bust some moves of his own in a trance of loving enjoyment barely shadowing a drummer possessed by the rhythm and physically at one with his kit. A variety of styles that never broke the continuity of the entire ecstatic psylocybic experience, we collectively walked away with one moral that will live out with the memory – Be Kind.
Right, this guy couldn't be bothered. This is probably one of very few bad reviews
Ariel Pink's Haunted Graffiti
will get but it's rare that the Brudenell hosts such a selfish, offensive prima donna and it was frankly shocking behaviour. The soundcheck was painful to watch with the spoilt protagonist stubbornly avoiding eye contact with a dedicated and passionate techy whilst he made vague hand signals and nasty grimaces. During this age, most of the audience left. The set itself saw Ariel sitting cross-legged, fiddling with dials in a pre-occupied way and going through the motions of what are undeniably good, original songs. Honestly, this was an insult to the bands that had gone before but perhaps it's lucky that they will shine all the brighter. Some sympathy could perhaps be afforded as Constellations had run far behind time and this was not the gig the band had been promised. However, shouldn't the ethic stand that, even if there's just one person in the room, the performer's job is… well, to perform. Anyway we can be sure he walked away with a healthy paycheck and if that's how he wants to do it then so be it. Ariel, on your way up, be careful who you shit on.
So Constellations ended as it began – with disappointment – but there were some lovely, enthusiastic and gracious bands today to whom we can only apologise that Leeds did not provide the best of homes.