Conquering Animal Sound/Ten/Alisia Casper @ The Packhorse, Leeds 04.02.11
For anyone who knows the Packhorse as a venue, the fact that the small room with the 'village hall' feel served as the perfect intimate atmosphere for tonight's set of soft songwriters will not come as a surprise. As we walked into the room, it felt entirely natural to join the rest of the audience on the floor with our legs crossed in virtually silent anticipation of what would be quite a mystically transcendental gig.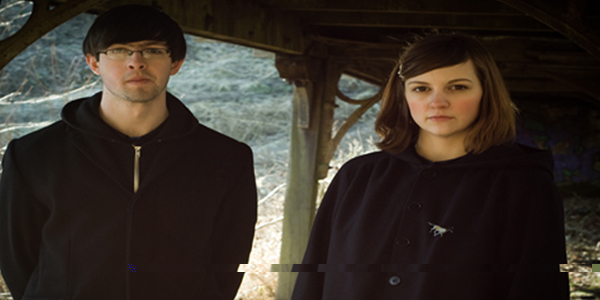 Alisia Casper
is a strange creature who can probably be best compared to Best Coast lyrically (though certainly not musically) due to her candid style – 'I wish you were the miserable one' and 'I'm drinking on a Monday, was drunk all of Sunday' proving almost uncomfortable to listen to as she bares large portions of her soul. With a gentle, static guitar accompaniment and a glass of whiskey, she performed a set that held together quite satisfyingly and was much appreciated by the cross-legged audience.
Next to have a go at charming the growing crowd were natives
Ten
who performed their lullaby soundtrack to a projection of jellyfish ponderously bobbing about underwater. Wading through soundscapes created mostly by a Nord synthesizer, tape recorders, a solitary cymbal and a Bina harmonium (adding a significantly apt briny tone), Ten sent waves of soporific sound across the becalmed listeners. A surprise came at the end of the set when the lead man had to announce that they had finished a couple of times; perhaps in order to jolt the people from their slumber or perhaps because it felt as if the music had become a semi-permanent part of our consciousness.
And then the main attraction took the stage and blew everything out of the water. After setting up a veritable mish-mash of old and new technology on an ancient wooden table,
Conquering Animal Sound
plunged in and had the audience on their feet instantly. Seeing these guys truly is a sight to behold and what amazed Bearded the most – aside from Anneke Kampman's sweet, ghostly vocals - was the frenetic activity with which James Scott created her backing. He never stopped moving! First he would pick up a small obscure percussion instrument of some sort, tap out a quick beat then throw it to the floor and run to a keyboard to give some shape to the sound. Once satisfied with that, he would jump over the trailing leads and pull the guitar strap over his head to add some chords. Alongside all this he was kicking away at a loop pedal and various effects pedals that would need tweaking in between parts. At times he seemed to have more limbs than is fair for your average human. This is not to discredit Anneke, who was also leaping from vocal line to vocal line in the space of four to eight bars, creating a chorus of sizeable proportions in sparse time before finally adding the main melody and words that would define the particular song. After all this, she would regularly finish up by dashing to her Korg Kaoss pad and manipulating and switching the vocals in a way that meant she could improvise whole new melodic sections without once touching the microphone.
Impressively, they finished their set and weren't even out of breath. Calm and collected, Conquering Animal Sound thanked us and left the room, stepping over my bottom jaw on the way out. We have heard people mention that technology such as laptops and synthesizers often take the performance out of live music and we have even seen occasions where this is true (Ten certainly needed their projections in order to keep their performance captivating). However, to witness such technical and energetic genius as this would surely take the words right out of their mouths.