Brontide @ The Lexington, London 17.02.12
Dynamic instrumental trio Brontide captivate The Lexington in a torrent of diversity and class.
Feb 17th, 2012 at The Lexington, London / By
Nate Selby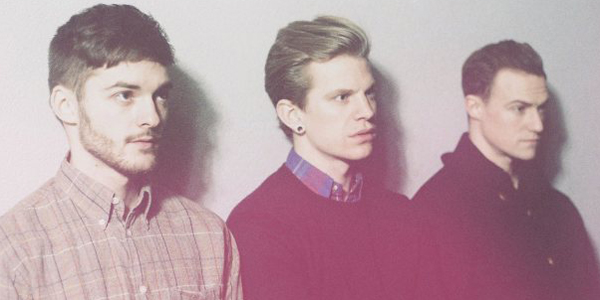 The good people of The Lexington are quite obviously loving tonight and there's a distinctly chilled vibe in the packed out room. That's pretty much about to instantly change as
Brontide
take the stage and waste no time throwing new single 'Coloured Tongues' out into the vast night.
Immediately conversation ends and the crowd are simultaneously turned into a pack of nodding dogs upon the dashboard of a really good sound.
The first thing you realise when watching Brontide is how unbelievably tight they are. Granted its not as if they have any choice, this kind of thing just doesn't work unless you're on your game but you do find yourself looking around going "There's only three of them? No really?". No really, what you're hearing is the culmination of numerous loops and sequences and effects, held together by god only knows what? Probably wizardry.
For instance, its pretty hard to figure out what guitarist Tim Hancock is playing at any one time until your brain kicks in again and you realise he's playing all of it, just some of its in the past but still happening, yeah? The even bigger mind fuck comes from the drummer's direction as a trigger pad is mixed in with the complex beats already being played, causing you to sit down and rub your temples.
Has anyone missed a vocalist? At no point is one needed. The band don't even talk between songs, there's no need for introductions, everyone here knows the track from the opening second and these fans are loving every minute. To talk would almost be rude.
Brontide's style is so diverse that you're actually lead to believe anything can happen. The sheer mix of sounds alone is enough to be going on with let alone the polyrhythms and dynamic shifts. The band can jump from Foals-esque math grooveness, to a beat down that could sober up any metaller, and tracks like 'Limehouse Ink' very nearly sees the congregation flailing.
This band are clearly at their best right now and to not see them live is a crime against your own ears.