British Wildlife Festival – Day 2 @ Brudenell Social Club, Leeds 06.03.11
Situated in a cramped basement somewhere in Leeds sat the dedicated few who had made it out to the final day of the British Wildlife Festival. People whose dedication would be rewarded with another full day of music, headed up by the clean discordant metal of Nitkowski. Yes the first band on today put on a hectic show of heavy music with only two guitars and a drum kit. The clean guitars really carved out the detail and complexity needed in this hard rock and fans of bass need not be afraid for the lower frequencies were added sporadically by a trusty octave pedal.
Mar 6th, 2011 at Brudenell Social Club, Leeds / By
Jack Sibley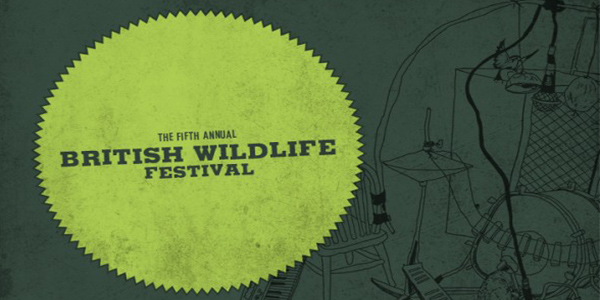 And so we rode forth to
People in Jars
, a band slightly incongruent with their precursors. Their layered progressive rock was well received though and they played a beautiful set of shimmering tracks. Complete with live violinist, the band had definite crescendos to their music but never in a way that was overused. The whole thing felt like a river steadily growing with musical eddies along the way - first flowing then running then reaching its climax and gushing out sounds always with a beautiful soaring vocal providing melodic interest.
A not so bewildering switch to
Our Reputation as Gentlemen
next, who provided us with a slightly more hard-line approach to progressive rock. Putting on an energetic performance, ORAG thrashed the living daylights out of their instruments with heads banging in time. A nice contrast was provided with their live drummer giving his kit hell and recorded drum loops playing as a backup. Citing Godspeed You! Black Emperor as an influence, their tracks were epic evolutions that you could tell the band really felt.
Not long after,
Cowtown
took the stage and provided Bearded with the highlight of the day. These guys are such entertaining performers and mix brilliantly original tracks like 'Monotone Face' (a song about people who can't express emotion through facial movements) with spontaneously funny banter in between songs. Playing a sort of quirky pop not unlike Leeds contemporaries Beards or Pifco, Cowtown seem to be the most down to earth out of this trio of performers. A high-point of the set was most certainly 'The Life Pipe Drop-in Centre' which was introduced as a song about "A place like a methadone clinic except... for people who wanna get high!".
As much as we could watch Cowtown pull their antics all day, it was time to move on to our next band
Heartships
. Displaying an epic-folk style, Heartships have the craft of songwriting down to a tee. Throwing in lovely acoustic guitars and multiple vocals, they create a chanting feeling in their more over the top sections which can be quite infectious. And they played with tangible passion. The lead singer belted out his words in a strong English accent, regularly having to hold onto the roof just for something to grip. Meanwhile the band strummed out their stirring chord progressions and provided backing vocals that raised the sound beautifully.
Finally we came to the end of the long weekend with
Bearfoot Beware
closing everything up. With a new album lined up for April, Bearfoot were on top form today. With guitars at the ready, they bashed their way through some fun indie rock'n'roll with ease. Taking time between songs only to bless their luck they could share a stage with Cowtown, they tended to just stick to playing their songs. Lots of catchy stuff and a show that promises much for their album.
And so it all came to a close with Bearded's eyes trained more keenly than ever on
British Wildlife Records
in order to discern their next exciting move.