Braids/Adult Jazz @ The Cockpit, Leeds 23.05.11
As much as we hate to do this, we have to start with a complaint. The Cockpit is a great venue if the band you're going to see have the main room and not the tin can upstairs. Tonight the Hoosiers had the main room. No comment. And so we sloped up the stairs to the bunker above and experienced sound problems all night due to bad acoustics and a lazy soundman.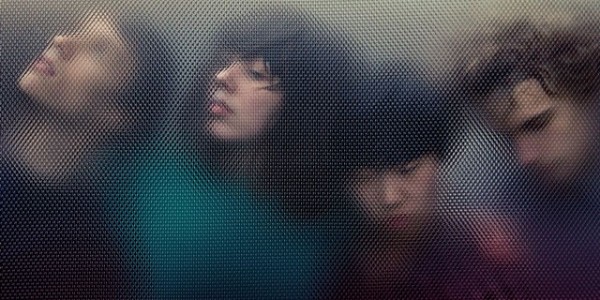 Anyway, finishing that unfortunate rant,
Adult Jazz
were amazing nonetheless. Having only played a total of four gigs together (remarkably including Live at Leeds and British Wildlife Festival), these Leeds students have gathered pace fast and have already made quite a name for themselves in the local area. There are clear reasons for this though and they've certainly carved an original and intriguing sound that collides nicely with the current Leeds scene. With a slightly psychedelic take on the current move towards empty-atmosphere electronic music, their multi-instrumentalism makes them an engaging live performance with the addition of brass instruments and assorted percussion alongside the standard guitars and drums. There are apparent reservations on recording an album but if they get their act together quickly, Adult Jazz could easily be making a national splash sometime very soon.
By the time
Braids
came on, our already cramped space had been cut down to about a square foot at the back of the room and vision of the band was limited to lead singer Raphaelle Standell-Preston who spent most of her time between songs pleading with the sound engineer to turn her vocals up. But enough of that as, when they were playing, her voice soared and dove across a colossal range. Technology is so clearly at the forefront of this band and every member including Raphael has a sea of foot pedals lying at their toes which they stamp and tweak regularly. Even the drummer had a small mixing desk set up on a table next to him. Their washes of synth and loftily searing melodies combined like a misty background with sudden strikes of bright fire but, shamefully, so much of it was lost bouncing around the hard edged walls of the little room and, whilst the voice erupted over the top, it felt like sizeable elements were quickly lost in the mix.
It's such a shame to see musicians who are clearly professionals put so much work into their art just to have it lost and, whilst it was clear from what was audible that Braids would be so worth seeing on another occasion, the Cockpit definitely left us wanting more tonight. Oh well – as long as the Hoosiers were enjoyed.