Beach House @ The Arches, Glasgow 07.11.12
It's almost too easy to trace a line from bands like Scotland's own Cocteau Twins down to Beach House, so strong do the influences seem – and that's why, despite being over 3000 miles from Baltimore, Beach House's show in Glasgow almost felt like they had come home.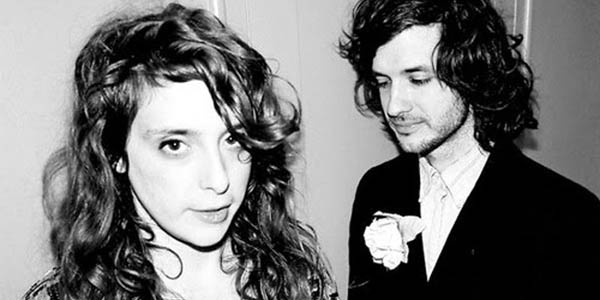 It could have been the very receptive, sell-out crowd at The Arches, or perhaps the sheer quality of the performance from Victoria Legrand, Alex Scally and touring drummer Daniel Franz, but there was definitely the inklings of something special in the air. The almost ethereal presence of vocalist Legrand – at times a serene silhouette in front of the lights, at other times an energised mass of flying hair as she pounded her keyboard – permeated throughout the audience, and with the backing of the highly talented Scally and Franz, it was unlikely the show was going to be anything short of spectacular.
Of course, the songs most appreciated by those in attendance were always going to veritable Beach House big hitters 'Myth' and 'Lazarus', but material from the band's stunning fourth album
Bloom
, released to almost universal praise earlier this year, as well as from their now-extensive back catalogue was far from shunned by The Arches attendees. From opener 'Wild' right through to soaring encore 'Irene', Beach House had the crowd eating out the palm of their hand.
This show was living proof that in an age of over-the-top stage shows and multi-million pound sets, three musicians and their instruments, accompanied by some blinking lights can be just as transfixing and enthralling as anything else that could be laid down in front of an audience.