360 Club @ The Library, Leeds 02.09.11
There's a strong crowd gathered tonight in The Library, though for a duet like Jack, and Gill's Daughter, this isn't necessarily a good thing. With just an acoustic guitar and vocals, these are performers used to a more intimate setting. So as to raise them above the lager-swilling crowd, the sound was pushed to unnatural levels which unfortunately clashed with the gentle touch that was intended. However, every other feature of the set was spot on. Jack's complex, rhythmic, technical style of playing never hindered the magnificent simplicity of the songwriting and the so-called 'Gill's Daughter', Gemma Tilley has a subtle but expressive voice which suited their cover of 'Glory Box' perfectly. These are a pair who will wow you by candlelight – just perhaps not by striplights.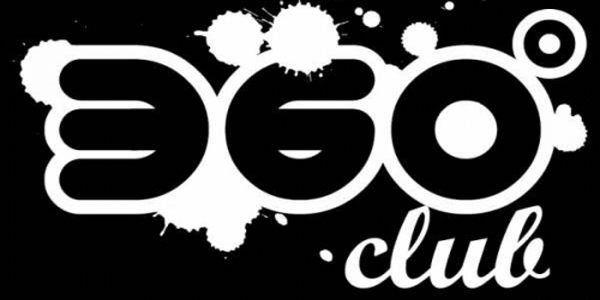 Elliot Smith
followed shortly after. Having been hyped up by the previous act, it didn't come as a surprise that he also played acoustic music littered with extended techniques such as regular rhythmic tapping on the body of his guitar. He was an interesting act and had a slightly better command of the audience (jokes that actually got a laugh!) along with some perhaps more accessible songs. A false déja vu set on towards the end of the set though this was probably exacerbated by the similarities between the first two acts.
A sudden refreshing change in mood (a welcome kind of 'keep-you-awake' switch-up that the 360 Club specialises in) came when
Juno
jumped out of nowhere. Keeping just ahead in the race against plagiarism that so many other bands in their shoes lose, they had the right amount of variety and hooks to keep their set interesting. Unfortunately, when playing this style of teenage pop-punk, a certain derivative quality will always attach itself to the music. It went down well with an ever-growing crowd though and they've certainly studied their particular craft.
Last on and playing as this line-up for the first time,
The Arrogance of King Canute
put on a show that stole the evening. With the added benefit of a saxophone which reinforced and decorated the standard band line-up in a way that provided a sound unique for the night, The Arrogance rocked and swung their way through a rock set with colourful gypsy aspirations. Some tight-as-a-banker drumming held together strongly structured songs that injected such a lively atmosphere into the room that large portions of the audience were robbed of their inhibitions before dancing the night away. A quick mention must be given to the bassist's antics which included him slipping out a naked bollock for the crowd to enjoy. Proving so popular that they returned for an encore, the band seemed delighted with the outcome and it was an immensely enjoyable end to a showcase of changing quality.
But that's always the story of the up and coming 360 club – sometimes there will be ups and downs (and at four to five bands a week that's virtually unavoidable) but you're always guaranteed a couple of acts which will knock your socks off and, if you catch it on the right night, a band just spreading its wings in preparation for a dramatic take-off.