Rocket Recordings EP series to issue new Oneida disc
New three track EP Postions set for release this week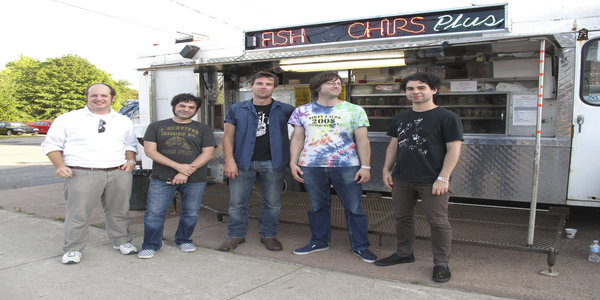 Concluding their series of 'Rocket Shop Exclusive' EPs, venerated psych rock label Rocket Recordings are set to issue
Positions
, by Brooklyn psych-prog outfit
Oneida
on November 27th.
Home to US psych rock maximalists
Hills
and Italian space rock crew
Lay Llamas
, the release will be the third in the sequence.
The new Oneida release follows in the steps of Italian proggists
Mamuthones
who issued an impressively irreverent cover of The Rolling Stones' Sympathy For the Devil in September. Succeeding the Liverpool Psych Fest alumni were
Capri Informis
, an offshoot of GOAT, who played a legendary set at the festival in 2012.
The first music released by the Swedish experimental rock group, the released by Capri Informis was the first music from the project, established by GOAT's unnamed djembe player.
Oneida's new EP
Positions
sees the group covering two treasured influences, late 1970s London experimentalists This Heat and San Fran industrial pioneers Chrome.
Representing the former is an intense version of S.P.Q.R. (check out the Soundcloud link below) and a 16 minute psychedelic voyage into the latter's All Data Lost. A new Oneida original, the mantric drone of Under Whose Sword completes the set.