Lapsley @ Heaven, London 30.03.16
The Southport born songwriter on stunning live form in the capital in support of debut LP Long Way Home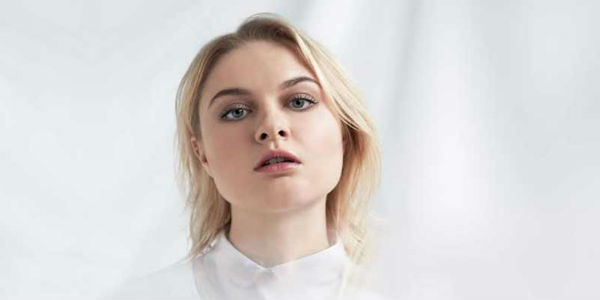 Down in the vaulted Charing Cross cellars of Heaven, Merseyside-born Holly Lapsley Fletcher (Låpsley) graced a packed crowd with her ethereal stage presence and angelic voice. Yet the 19-year-old's innocence only extended this far; the setlist comprised of a catalogue of intimate and visceral songs that marked
Låpsley
to be musically wiser beyond her years.
Since featuring alongside the likes of James Bay in the BBC Sound Of 2015 and James Blake in the success of the new alternative R&B genre,
Låpsley
released her debut album
Long Way Home
earlier last month with XL Recordings. The pangs and loss of love are explored in the record with lavish ambience, perfectly programmed electronic percussion reminiscent of trip hop; and all is interwoven with contrastively, powerful urban vocals.
It would be tempting to take a debut album like
Long Way Home
on tour and 'recite it word for word', yet Låpsley's live performance, refreshingly, was not synonymous with her recording. Demonstrating her vocal guile with 'Silverlake' and stripping down to solo piano refrains in 'Painter', Låpsley mesmerised the audience. And though the lighting swallowed her figure, her voice exuded an infectious longing through songs such as 'Love is Blind' and 'Heartless'. The night spiralled into a funky number with 'Operator (He Doesn't Call Me)' before being culminating with 2015's hit-single 'Hurt Me' and a cover of Kate Bush's 'This Woman's Work'.
Having also performed the latter especially for International Women's Day on BBC Radio 2, we see in Låpsley a musically gifted and switched on singer-songwriter who has much more to offer than another confessional 'break-up album'. Her album and her performance screamed out that there's true power amongst young women in the music industry, and we should all be aware of it.