Introducing… Matt Maddox
Our Introducing... series focuses on artists who we think are worth shouting about. Here we have Kansas hip-hop nostalgic, Matt Maddox.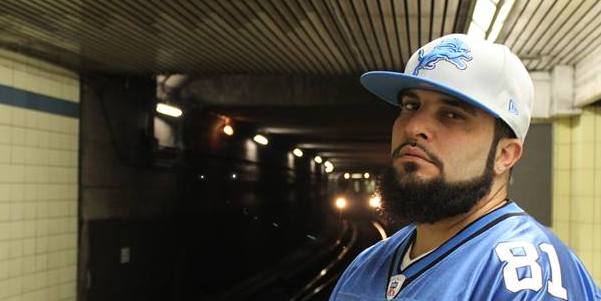 Here at Bearded we aim to shed light on acts who don't necessarily have giant labels or muscley budgets waving banners behind them. This Introducing series will focus on artists who we think are great, regardless of how much hype surrounds them or where their origin story lays.
Bio
Name: Matt Maddox
Location: Kansas
Genre: West Coast Hip-Hop
Similar Artists: Jedi Mind Tricks, Snowgoons
Contact:
Twitter
Events: New album,
Righteous Fury
, out now (25th February)
Originally from California, Kansas-based emcee
Matt Maddox
has been leading a flock of loyal fans online for years, garnering followers across the globe during his exploits in Sweden, Italy, the UK, Spain, France and many other nations – he's not just holed up in the Midwest, he's trekking across the globe, setting up fanbase franchises. Four years on from his debut LP –
Asylum Artistry
– Maddox is dropping his sophomore long-player,
Righteous Fury
.
Maddox's style focuses on wordplay and a fiery passion for every word he spits; there's a genuine integrity in his lyrics, a wholehearted intensity that's lacking in some modern rap music. Though his spotlight is trained on the words, the production definitely isn't lacking. The vintage synth stabs, crunchy beats and gigantic earthquake bass all contribute to a classic timbre with soul. There's a penchant for early-'90s old-skool hip-hop, the kind you'd find in South Cali pre-Tupac. Watch him take aim at Wiz Khalifa, Drake, Lil Wayne, Nicki Minaj, mixtapes and many more on 'No Country For Old Men', as he chews out the class of today, wishing for the giants of yore. It's scathing, ferocious, and utterly glorious.
While we may not agree that hip-hop's bad nowadays (though there are certainly duds in this rap renaissance), we can agree that Maddox is a rare talent worth taking note of. He doesn't rely on gimmicks or shiny wigs or diamond grills to promote himself, as he's got a high-calibre flow up there with some of the best names of the '90s to do that for him. You might think that he may therefore be stuck in the past, and while he does pine for the halcyon days, he's not simply sitting back and moping – he's chivalrously leading a pack of likeminded cohorts towards a goal. That goal is to make the greatest hip-hop they can. Count us at Bearded fans of Maddox – and it's not just because of his facial hair choices.
Catch him at SXSW, across the states with Slaughterhouse, and, fingers crossed, back this side of the pond by the end of the year.