Taffy – Darkle (Club AC30)
Tokyo shoegazers unveil glorious seven track EP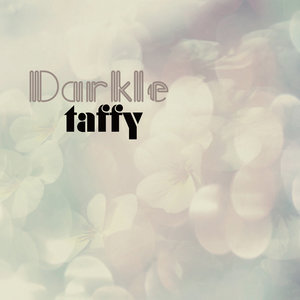 Melodious shoegazing types
Taffy
have been steadily accruing a cult audience in Blighty over several years (
interview
) with the Tokyo based band's impressive live shows recently taking things up a notch.
Seven track EP
Darkle
may well prove to be the band's UK breakthrough following three acclaimed LPs as fellow members of the burgeoning International Shoegaze Movement (it doesn't exist, maybe it should) alongside bewildering Russian outfit Pinkshinyultrablast, the two bands offer continued proof that Club AC30 certainly have a knack for this sort of thing.
In thrall to the Thames Valley mob of the early nineties (Ride, Chapterhouse, Slowdive) plaited with a soupcon of The Breeders' caustic energy the influence of Lush looms large.
Darkle
is no genre exercise however, pushing lead singer Iris to the front of the mix, the group create their own version of gilt edged guitar pop.
Lead track 'Suicidal Bunny' sensibly places the poppiest track upfront and cleverly wrong-foots the listener on first impressions, as when you half expect Kim Deal's Bostonian drawl of to kick in, a sweeter variant swoops into earshot.
'Redamancy' taking its title from an obsolete Olde English word defined as 'the act of loving in return' hinges on a riff that vaguely recalls The Smiths' misanthropic gem 'Death of a Disco Dancer', the waves of tremolo bar assisted feedback wash through the speakers gloriously.
Elsewhere 'Young Tines', stretching a sparse riff over a slow motion guitar churn showcases the quartet's dynamism away from the clamour of the more upbeat tracks.
'Remember to Remember' a series of overlapping fuzzed out guitar chords is pleasant but slightly wan, while 'HBD' (mono), codename for 'Happy Birthday' is the sound of the world's most successful song rendered in a shoegaze/music box style which even as a rough practice room demo showcases how distinctive the band's sound is.
Heading towards the close psych rock totems the Brian Jonestown Massacre contribute a remix of 'Young Tines' which augments the original with swampy Hammond organ keys.
An excellent crystallisation of the band's multiple strengths, with the set representing the group's first new material in two years, a fourth LP will hopefully be in headed down the road sometime soon.