The Morning Birds: Bloom (Funky Island House Records)
Folktronic indie act remixed and reshaped to impressive effect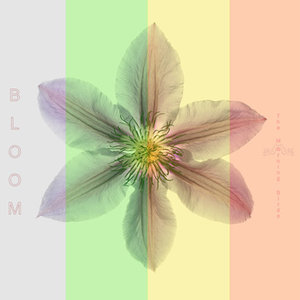 Putting one of their songs out to tender for various remixers, thankfully with
The Morning Birds
there is a baseline of sophistication on the source material. Title track "Bloom" features beautiful layers of seductive, chanteuse vocals, beats and horns, accented by blues guitars, the song is sexy, no doubt, like skin on skin.
Each subsequent five remixes (offered by five different DJs) plays not only off of the original track, but cleverly on the concept of floral blooms, from "Fall Bloom (Prism White Light Remix)" a dreamy, languid sprawling hymn to descending afternoons, to the "Indian Summer" which comes across as edgier and certainly more surreptitious in its insertion of hooks. My favorite (by far) is the "Spring Bloom (Knife & Fork Still Hungry Remix)" which turns the core percussion rawer, a little more in a street direction, the space created in the more, hand drum, organic beat giving the feeling of a third world, open street dance party. The male vocals, seemingly answering the original diva tone is a Gaussian, dizzy headed swoon that adds an added touch of complication to the collection.
Packaging the remixes of their core track into this conceptual orientation is quite a cool idea. The
Bloom
EP is one of those rare single/remix compilations where the totality feels entirely fresh. You can put this on without worry that your party guests will feel you're forcing something down their throats. Rather than a clumsy attempt at seizure on a single good idea, the Morning Birds turn an already dynamic track over and over, evolving its original charm and appeal.