Skittish - Two Legs Bad (Self-Released)
Twin Cities folk rock quartet return with impressive new LP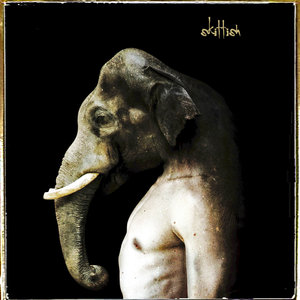 Something subtle happens over the course of
Two Legs Bad
the latest release from Minneapolis band,
Skittish
. The listener disarms, becomes discretely aware that they are listening to an eerily provocative piece of music all alone (that is, of course, if they're listening in a dark room, with headphones).
The nine-track album is rife with underlying menace, from the opening dirty, alt-rock stomper, "Regarding The Wolf" which pairs hard rock riffs with broken girl warbles. The more evocative turn comes when the band's confident radio polished and ready sound begins to disintegrate in a stew of experimentation, into laconic swirling acoustics on "Swim Away, Little Fish" to an ethereal "I Killed A Spider" which is a ponderous meditation on violence.
Variety is a strength for Skittish, who have been cranking out solid records over the last few years. Their sound ranges from gypsy dance colored "House Cats" (which centers on the heart rending appeal, "Make Up Your Mind") and "Roots" which has that fill the radio lead single appeal, to a feminine urgency on "Shot In the Dark" and "Come Find Me" in the tradition of girl rockers everywhere. Gradually the listener comes apart from the ordinary rock expectation. This odd little corner of the universe is uneasy, but vast and deceptively personal.