Kings Of The Brushwood Thicket: The Lies You Leave Behind (Self-Released)
Side project from Dog Society guitarist Bruce Erik Brauer releases excellent, contemplative debut set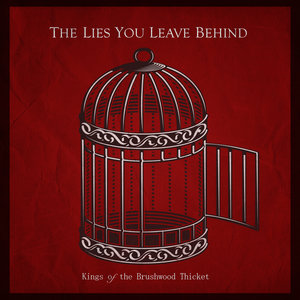 Kings of the Brushwood Thicket
are a side project for guitarist Bruce Erik Brauer. Leader of Jamaica, Queens band
Dog Society
and veteran of the indie rock industry from all the way back in its seemingly bygone, pre-digital past, Brauer can lay claim to having seen it all. But it wasn't until Brauer confronted the loss of family that he sat down to write something different, nine Springsteen pastiche tracks that are immediate in their capacity for contemplation.
Nothing on
The Lies You Leave Behind
feels ends up feeling derivative. The songs are boldly fragile featuring delicate acoustic guitars and sorrow-drenched vocals. "Sweep Away" speaks to the end of a phase; echoed vocals on "He Was A Man" lends middle-class esteem a bittersweet temporality; death and its aching revelations makes up the core of "The Lies You Leave Behind".
Brauer's songwriting has a way of evoking significant emotions, one small rip and tear at a time. While
The Lies You Leave Behind
is an intensely personal record, drawn out of what is one man's experience, there is a thread of universality tying together all these assembled songs. Follow where Brauer takes you and see where you arrive.