Butch Walker: Afraid of Ghosts (lojinx)
Solid alt. rock singer-songwriter fare lacking an additional edge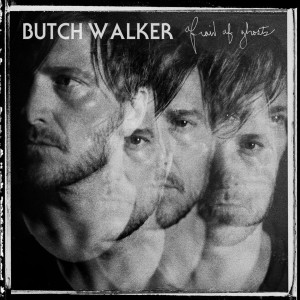 Butch Walker
has been around quite some time. The Georgia native survived a stretch in glam metal on his way to rock tell-all author and singer songwriter.
His latest solo album,
Afraid of Ghosts
is a sombre assemblage of pop and folk rock that took the artist a year to write; not coincidentally, that year was the one following his father's passing. Produced by Ryan Adams, with guest musicians like Johnny Depp and Bob Mould included, it's a well-heeled collection that has an unmistakable tale to tell. The title track is slow, swaying like a country slow dance; his track "I Love You" contains powerful undercurrents of early, solo Peter Gabriel hits; more urgent, "Bed On Fire" blows off the steam of loss with a sizzling guitar solo.
What keeps me at a distance from this record is the real lack of edge. The subject matter is affecting and his voice is beautifully worn down, but these are alt-radio fodder which leaves me a little disappointed. Walker's sound on
Afraid of Ghosts
is thin, almost predictable in spots, which is completely unexpected considering his rich pedigree. One doesn't have to wonder; the ghosts are most definitely Walker's and they haunt his songs. He makes their presence clear from the first track to the end and the press play is a plunge into something deeper.