Introducing: Pale Rider
Liverpool's redoubtable new psych rock quartet Pale Rider are put under the microscope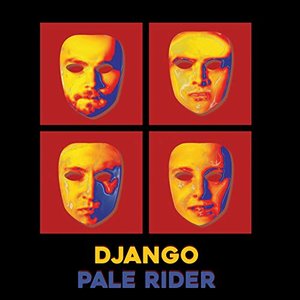 Touting a scintillating take on oceanic-proportioned psychedelia, Liverpool quartet
Pale Rider
are firmly in the ascendant with their storming take on space rock.
Drawing inspiration from The Verve, the BRMC, The Stooges and current-day psychedelic operators The Black Angels, the group can switch seamlessly from sprawling long-form live jams to concise alt. rock blowouts.
Despite only forming in 2017, the quartet have logged a score of sold out shows across Liverpool and Manchester, winning the support of BBC Introducing and Amazing Radio and making serious waves in the blogosphere.
The quartet's most recent show was a full capacity headlining affair at subterranean Liverpool club EBGBs for Independent Venue Week, where beforehand drummer Sophie appeared on a panel alongside Frank Turner to raise awareness for Safe Gigs For Women.
Debut single I Run On Rain is an excellent introduction to the band on record. Distilling their swirling sound into three and half minutes of fuzz-toned basslines and alternately ebbing/roaring guitar textures, the cut was tracked in a single five-hour session by producer Chris Taylor (The Coral) at Liverpool's legendary Parr Street Studios.
With a string of gigs to be confirmed over the next few months and hopefully more recordings heading down river soon, Pale Rider's sky-gazing psych rock is definitely on the way up.
Pale Rider play:

Sat 24th Feb – Liverpool EBGBs (supporting 28 Costumes)
Tickets
Photo credit: Peter Goodbody