Interview - James Canty
Interview and stream of Love, the new EP by Liverpool based singer James Canty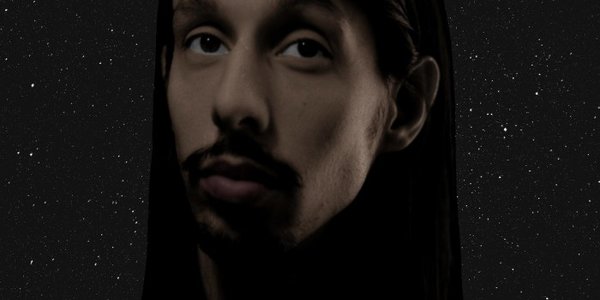 Like a series of Jacques Brel chansons sung by Ian Dury
Love
, the debut EP release by ascendant Liverpool based singer
James Canty
is a sterling showcase of the vocalist's idiosyncratic songwriting talent.
'I never had the chance to be in a band really' James says of the decision to work solo. 'I came to songwriting pretty late and think that as a songwriter you're pretty much alone. It's a lonely thing, or a selfish thing, I'm undecided, in a way it's all I do. I'm just your average deluded, obsessive dude really'.
Influenced by musicians who initially found fame in the early 1960s folk movement: Bob Dylan, Pete Seegar, Paul Simon on to 1970s songsmiths: Harry Nilsson, Randy Newman, Townes Van Zandt via Radiohead and Cass McCombs, the wordsmith James calls to mind most readily is the aforementioned Ian Dury.
On the first track pulled from the collection 'Putney Bridge' James' estuary vowels are a ringer for the art school teacher turned punk innovator. 'Dury is my solidarity. Makes me feel alright about being from Essex innit.' the signer explains. 'I like simple lyrics that are relatable. Randy Newman's lyrics are really straight down the line so when he drops in some imagery it's got loads of impact. I really admire Randy. My favorite lyricists right now are Kendrick Lamar, (1960s topical songwriter) Jake Thackray and Stephen Merit from the Magnetic Fields'.
In the producer's chair for the EP Joe Wills, best known for his work as longtime Dan Croll co-conspirator worked closely with James throughout the disc's genesis. With production credits for two celebrated Merseyside based trios, All We Are and Stealing Sheep on his CV, the Liverpool studio stalwart is the owner/operator Obscenic Records, who are handling the release of
Love
.
'I write all the songs myself and then arrange the music on the computer' James explains of the writing process. Most the tracks (on
Love)
came from demos but it was a complete collaboration between me and my best mate Joe. Sometimes he likes to keep the life and naivety of a track by using the demo, which is really cool, he's very gifted and has worked on some great things. He gave my debut all the time and indulgence he could afford for which I am eternally grateful' James says. 'He's an amazing producer, pretty old school in ethic but he's got the freshest pair of ears on is head I've ever heard of. He took me in and gave me a place to write and record when I had nothing. He's working on his own solo stuff too, watch out'.
Throwing off-kilter elements into the mix to give proceedings an edge, the out of focus synth textures that underpin the set's intense second track 'Deborah' frames the intriguing third person lyric. 'Deborah is more about the speaker than the woman herself, and the things that the speaker says' James explains. 'It's supposed to be about conflicting desires and aspects of personality, an internal struggle, but it's about whatever you want really'.
'Deborah is an interesting name, it appears in one of the first books of the Bible, though I do get the odd 'Jesus!' heckle I ain't religious, it's called the Song of Deborah. The Deborah number is also a dimensionless number in rheology used to measure how solid matter will flow. Transformation is a major theme in the EP so that's pretty fitting. My latest theory is that Deborah is the angel of death… but maybe that's a little too (English poet) Stevie Smith for this part of my songwriting career!' James laughs. 'I used the life support machine sounds and the gnarly synth to be jarring, like that pressure you get in your temples'.
Following on from the stark single shot clip that accompanied '
Putney Bridge
', all of the tracks from the EP have had videos created for them. 'It was a mixture of heavy dreaming and drive from me and Joe I think' James says of the promos. 'We were so proud of every track that we couldn't decide and wanted to give everything we had to each one, then in the end its become a sort of 'Love saga' with all the videos connected. It's a completely DIY expedition and we were inspired by people like David Longstreth AKA Dirty Projectors'.
Beginning with a strummed banjo figure that opens up into a spiraling string arrangement, standout track 'Strangers' plaits two deliberately incongruous elements to delicious effect. 'Eerie was definitely what I was going for' James explains of the track. 'I'm definitely a fan of jarring sounds'. The banjo part played by James owes its technique to an impressive source. 'I learned clawhammer banjo off of Tom Paley. He was in the New Lost City Ramblers with Mike Seeger (half-brother of folk/protest icon Pete) in the sixties and part of Greenwhich Village scene. He used to play with Woody Guthrie and Leadbelly, lives near Angel Station in London now, lovely man'.
Boasting impressively intricate string arrangements, the parts were partially co-ordinated by James. 'Me and my mate Joaqim Lewerin did the strings. I wrote the parts and sung them at Joaqim in the studio and then he made them sound beautiful along with Joe' the singer states. 'Making those string arrangements was the most fun part of recording. Joaqim wrote the string line at the end of 'Love' which is probably my favourite bit in the whole EP to be honest. The strings at the end of 'Burning Alive', were supposed to give a rush and a thrill because they're just screaming by the end. They came to me in a dream a while ago, so technically I didn't write them either! Joaqim and I toured around Germany together a long time ago. He played the piano on 'Putney Bridge', an amazing musician, I learned a lot from him'.
Preparing to essay the material live, James has assembled a group of local luminaries to transfer the tracks to the stage. 'The musicians are all my friends from Liverpool. At the moment the line up is Joe on drums, Robert Lewis on bass and Nick Smith on synths and keys. Being so talented they are hard to keep hold of! Jon Hering played harpsichord on the EP and we played some shows together, but now he's busy with his own project called The Aleph and (Liverpool experimentalists) Ex-Easter Island Head'.
In addition to upcoming live dates, James is establishing a longer running showcase of the new material next month. 'I've set up my own residency night in Liverpool called the 'Love Residency' for my friends and creative family that have helped me make this record and the videos a reality' James explains. 'They all inspire and drive me and make me feel creatively not alone, so I've basically set up a gig party night for selfish reasons, so I can play with the bands I love and admire! I'm really looking forward to it to be honest'.
Love is out now through Obscenic
The Love Residency begins on 4th June at The Well, Roscoe St, Liverpool