Bearded's Guide To… Liverpool
'What's new from the 'Pool then?' Richard Lewis investigates…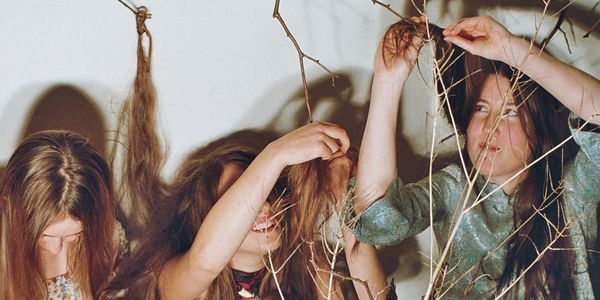 Two new bands for all you good people…
Considering many bands from the Liverpool area are associated with a love of melody,
December Giant
deal in heart-on-sleeve anthems, drawing inspiration from the blue collar Americana of The Hold Steady, The Gaslight Anthem, and (of course) Bruce Springsteen. Mix this with a hint of Husker Du's urgency, the ragged glory of The Lemonheads and the lyricism of Elbow. The quartet release their debut EP in a few days hence, helmed by Andy Ross, who produced the Mercury Nominated Kit Downes Trio. Following this they strike out on a nation-wide tour, before returning to the city to play a highly anticipated slot at
Liverpool Sound City
.
Glimpsed in a previous report,
Stealing Sheep
are fast becoming 'Most Likely to Group' in Britain, let alone Liverpool. Acres of positive press both online and in print, sessions for BBC 6Music's Marc Riley and Lauren Laverne and the endorsement of none other than Sir Paul McCartney means the trio are primed to go national any time soon.
The trio have been described variously as nu-folk, nu-psychedelia, twee-pop, freak-folk and many others besides - a synthesis of all of the above elements sounds about right to be honest.
Seemingly on a mission to play every festival in Britain and beyond, including Brighton's The Great Escape, Croissant Neuf, The Secret Garden Party and The Fusion Festival in Germany, the shop-worn 'Coming soon to a town near you' is actually accurate in this case, as a glance at their grueling gigging schedule reveals.
The Mountain Dogs
EP, described in these very pages by Simon Harper as "Wonky electronics and skittering beats whirl around odd guitar tunings and the trio's swooning harmonies… their enchanting vocal formation remains their strongest facet." Upcoming EP the none-more-psychedelic titled
I Am the Rain
, released on
Idle Fret
was helmed at the legendary Abbey Road Studios, with the session filmed for posterity and available on their MySpace.
Up next is the debut album, which will be recorded by first-time producer Richard O'Flynn in the South of France, in a villa owned by Charlie Chaplin's grandson (his ancestor had a way with a tune himself.) The results won't sound much like The Rolling Stones' Riviera-recorded magnum opus Exile on Main Street, but don't bet against the LP being almost as good.