Various Artists: Psych For Sore Eyes 2 (Sonic Cathedral)
Second volume of cutting edge psych sounds from Sonic Cathedral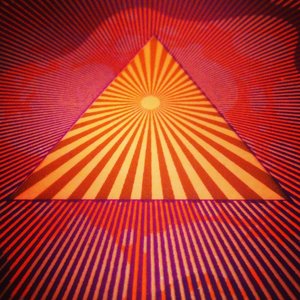 Launched at this year's sold-out Liverpool International Festival of Psychedelia, nu/shoe-gazing label Sonic Cathedral have pulled together half a dozen superior cuts for a second volume of
Psych For
Sore Eyes
, celebrating a rich new crop of psych harbingers. The follow up to last year's now sought first installment, the initial compilation showcased Lorelle Meets The Obsolete, White Manna and current objects of critical delirium Hookworms amongst others.
Kicking off the present set with a typically skewed offering LA denizen
Morgan Delt
gets things underway with 'Elastic Id', a
Screamadelica
-esque mash up of sitar and electronic textures led by a barely-there vocal whisper.
White Fence
donate 'Before He Met Her (Decomposing Lime)' an engagingly ramshackle acoustic strummer backed by an out of control tambura seemingly recorded on a Sony Walkman that staggers along fitfully before running down to a tape-ravelling-up conclusion.
Home recording surfaces again with
Damaged Bug
, the solo project from John Dwyer of much admired San Fran guitar slingers Thee Oh Sees. Markedly different to the day job 'Pet Programs and Games' is a strangely compelling slice of edgy synth pop, strongly evoking the softer side of Industrial pioneers Throbbing Gristle with its distorted vocal and hissing drumbeats.
Opening the second 7" disc long serving psych sorts
Psychic Ills
, currently signed to venerated US indie label Sacred Bones offer the just-awoken haze of 'Come Around', a mesmeric five minute slab of garage pop.
Hills
, close associates and fellow countrymen of the hugely acclaimed Goat provide ample proof there's plenty more psych in them there Swedish er, hills with 'Montelius Väg', a rollicking combination of throaty lead guitar, tumbling drums and eddying flute melody.
Rounding off the collection newcomers
Prayer Meeting
led by former Fields guitarist Jamie Putnam turn in an extremely pleasant piece of FX pedal laden shoegaze 'Black Echo (White Mountain)' a pastoral nursery rhyme in thrall to genre kingpins Slowdive and Chapterhouse.