Younghusband: Dissolver (ATP Recordings)
London based quartet return with psych-pop inspired second LP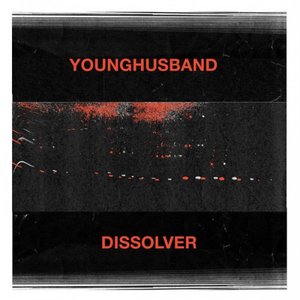 Laying down a foundation of melodic shoegazing alt. rock on their first LP, 2013s impressive
Dromes
London four-piece
Younghusband
switch focus to concentrate on a very UK inspired form of psychedelia. Aiming for a bucolic psych pop approach,
Dissolver
is redolent of Super Furry Animals at their most pastoral, Gorky's Zygotic Mynci and Pink Floyd founder Syd Barrett.
Produced by Robert Hampson from fêted recently reformed 1980s indie rock crew Loop, the album has a pronounced 'live' feel. The vaguely Roxy Music thrum of LP opener Waverly Street showcases the production changes wrought, with Euan Hinshelwood's soft lead vocals stripped of the FX applied on the debut LP and guitars largely free from stomp-box embellishments.
With tempos resolutely relaxed throughout, the gorgeous Beatles-esque harmonies of Heavy Expectations and the sublime key changes of She Lies Awake are beatific sun dappled pieces that provide welcome relief in dank late October.
One complaint with the set is at times the performances can come across as being slightly over-polite and lack some of the propulsive energy of key YH cuts Reunion Message and Wavelength. Revving up with a fuzzy guitar intro Blonde Blending would have benefitted from being played with more force, while the pleasant but soporific Orange Flare ironically fails to ignite.
The restraint works for the lion's share of the LP however, as the simple arpeggios of Broken Girls, Only For You and the gentle motorik chug of lead single Better Times subtly work their magic.
The title track provides the closing cut, a swirling waltz replete with John Cale style violin supplied by Dirty Three/Nick Cave cohort Warren Ellis. A skillfully constructed variation on the barbed improvisations the Velvet Underground broke new ground with, the freewheeling invention suits Younghusband well.