Woods - Sun and Shade (Woodsist)
Six records in, and Woods are beginning to hit their stride.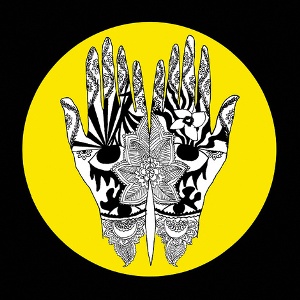 New York's lo-fi indie-folk/psych outfit
Woods
are accustomed to the spotlight these days. Frontman Jeremy Earls runs the
Woodsist
record label, which is now among the most acclaimed independent labels in the blogosphere and benefited from the rise of Real Estate, who have since signed to Domino. Where Real Estate's hazy jangle is reminiscent of IRS-era REM spliced with Prefab Sprout, Woods meld together folk, prog-fuelled workouts and the lo-fi indie rock aesthetic to make for a strange and bewitching amalgam, wrapped in plaid.
On this, their sixth studio album, they continue their impressively productive streak and also take things up a notch with a record that's packed full of hooks and imaginative jams – somewhat fitting when they've clearly spent a lot of time listening to records by Graham Nash and Neil Young. It's no coincidence that much of Woods' output sounds like it was made in the 1960s and 1970s, though they still make it appear fresh, as on lead track 'Pushing Onlys'. Earls' sweet vocal swoons against a backdrop of chiming electric guitar, acoustic strumming and pattering drums, and it's perhaps the best single of 2011 so far.
Previous Woods records have seen the band dabbling in both beautiful melodies and also bursts of developed noise. They explore each furrow here and such an approach could make for a disorientating listen, were it not for the fact that they commit so fully and bring so much energy and warmth to every song. There's a lightness of touch, yet at the same time an acute attention to detail, which means that Woods are never less than engaging, and unlike last year's excellent
At Echo Lake
– which repeatedly flipped between out-and-out pop songs and more experimental fare – this time the transitions are smoother.
That pop sensibility is carried over to the lilting 'Hand It Out', 'Any Other Day' and 'What Faces the Sheet', contrasting with the low-key melancholy of 'Wouldn't Waste' – a sparse slice of loveliness featuring a tender, whispering vocal performance from Earls and delicately picked guitar. The intricate 'White Out' is definitely at the more leftfield end of their songwriting outlook, with its tricky guitar and ghost-like, cooed harmonies, but it presents a departure and also highlights how captivating Woods records are, revealing hidden layers and subtle touches with each listen.
When they do loosen up for acid-fried psych freakouts like 'Sol Y Sombra', which could be a distant cousin of Sunburned Hand of the Man, it's a 10-minute trip of minimal guitar, tribal rhythms and off-kilter effects, like Acid Mothers Temple trapped in a rustic log cabin. 'Out Of the Eye' is a lesson in metronomic, Krautrock-inspired repetition and economy, pitting undulating rhythms against a slight melody, while the hint of oncoming guitar fuzz is never far away.
With
Sun and Shade
, Woods seem to have bolstered their songwriting nous – which was particularly evident on previous albums
Songs Of Shame
and
At Echo Lake
– yet further, and added to their decidedly strong and varied catalogue with this sublime offering. Their live shows are a different beast altogether, with the space to let the more jam-oriented songs breathe and grow, and they've scheduled a UK tour later this year with Woodsist acolyte and current Matador signing Kurt Vile. But they're a formidable studio band too. A magnificent record.