Wooden Wand - Clipper Ship (Three Lobed Recordings)
Poetic and affecting, this powerful and brooding album is the real deal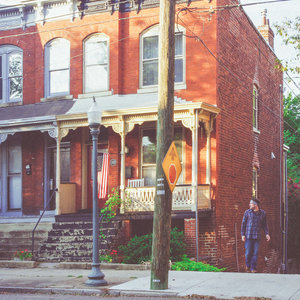 Prolific Kentucky singer-songwriter James Jackson Toth aka
Wooden Wand
has been honing his craft for a fair while now... and you sure can tell.
Clipper Ship
has an air of timelessness with the mystery and foreboding of a Coen Brothers Western. There's beauty and poetry here, but also the sense that American lives have no safety net. Darkness and disaster are close enough to touch, in a powerful and assured set of songs. The arrangements are spare but spacious, Toth's intimate vocals and acoustic guitar fleshed out with affecting harmonies and ambient production details.
Opener School's Out is an introspective beauty, its resonant chords slowly unfurling like something off Neil Young's
On the Beach
. Life is lived '
between a darkness and another unknown darkness
', Toth confides, as pedal steel, melodic double-tracked vocals and intriguing lyrics conjure up an unhurried early '70s vibe. The finger-picked melody and weed-tinged words of Sacrificial ( '
the sun looks like it's duct-taped to the sky...
') are reminiscent of early Iron and Wine - always a good thing.
The mood gets a touch darker on Mexican Coke. More existential musings mesh winningly with a dusty Tex-Mex border vibe. The music really starts to stretch out on the seven-minute-plus Mallow T'ward the River. This tale of a bad man who died a deserved death takes a left turn with a funky, drawn-out percussive instrumental outro.
The spacey, meditative feeling continues on One Can Only Love, a mood piece which sets a circling guitar figure over a repeated vocal melody and couplet before ambient keys and spacey keys take us home. The title track boasts harmonies with the strung out beauty of prime Crosby Stills and Nash, before Eno-esque instrumental closer Mood Indica reprises the ending of One Can Only Love. Relatively short at just seven tracks,
Clipper Ship
nevertheless hits home. Soulful and lyrically affecting, this is classy stuff indeed.