Von Spar - Foreigner (Italic)
This is disco so cosmic it's barely disco anymore.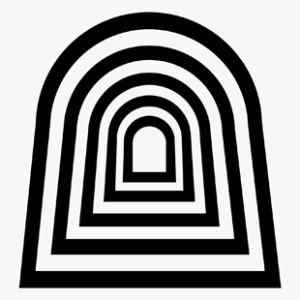 Much of the third album by Cologne collective Von Spar sounds like the soundtrack to an upmarket 1970s St Tropez disco where the champagne has been spiked with LSD. Krautrock, space funk and wacked-out jazz fusion combine to create the lovechild of Tangerine Dream and Giorgio Moroder… and it only occasionally lapses into bad-taste self-indulgence.
If you like Air's
Moon Safari
, Donna Summer's
I Feel Love
or even the soundtrack to the original Miami Vice TV series, there's much to enjoy here. Despite more synthesisers than you can shake a stick at, this is a warm, inviting album – and, with most tunes clocking in around five minutes, a surprisingly compact and hooky one.
This is disco so cosmic it's barely disco anymore. Dangerous ground indeed: much of this rapidly growing subgenre wanders aimlessly, and is arid, cheesy and colourless. But when it gets it right, it's a very satisfying sort of head music: like the trippier bits of
Moon Safari
in fractal form. Welcome to the world of retro-futurism: a very long time ago, this was going to be the future before punk turned up and self-indulgence became frowned upon.
This is pre-house psychedelia which eschews rock'n'roll for electronics, with the occasional chunky beats taking a backseat to considerably proggier fare – particularly on the mid-section combo of 'Collecting Natural Antimatter' and 'HyBoLT', which get all Gong on our collective ass.
Admittedly, this is very white music. It's not remotely funky or soulful, except on kitschy barbeque party classic 'trOOps', where spangly disco vibes, bongos, tongue-in-cheek spoken word lyrics ("Our troops are marching / for pleasure / give us all your treasure…") and heavy synth chords create a groove to get your strut on to.
Foreigner
is nicely balanced between spaced-out synth odysseys and an eclectic bag of other influences (catchy anthems, jazzy weirdness, more beat-driven elements). While the repetitive synth ripples and deep bass pulses of 'I Can't Stand The Grain' hypnotise and delight, a whole album of similarly downbeat mong-out-fodder could get a bit much.
'Lambda''s clear key progressions verge on spacey techno and nod to Kraftwerk, while freakout 'You Can Shake Down On My Settee Tonight' meshes female backing vocals, jazzy guitars and real drums to great effect.
It's not all perfect. Wannabe epic 'Collecting Natural Antimatter' is halfway between
Dark Side of the Moon
and a dog's dinner; and 'Daddy Longlegs' is a rather underwhelming closer. But most of this retro sci-fi pop indulgence is a lovely day-trip to an extremely alluring parallel universe 1973.