Various Artists - Milky Disco 3 (to.the.stars) (Lo)
Another step in the cosmological disco series achieves more success.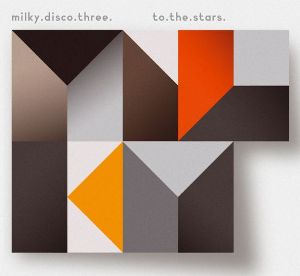 Lo recordings have been banging on about this now newly-discovered genre for ages. Cosmic disco is now gaining the recognition it deserves under the gaze of national press, and, now in its' third volume, Lo recordings share with us some truly cosmic nuggets. A two-disc extravaganza of the old and new, from Black Devil Disco Club, Telespazio to Ghostape and Onoeohtrix Point Never, the compilation serves as a chronology charting the space-age sounds of disco.
Fans are in for a real treat with this one too, as the prophet of Nu disco (or whatever you want to call it) John Tye has lovingly mixed the second CD for our delectation. All this adds up to a hazy, dream-fuelled and carefree summer.