Tyvek - Nothing Fits (In The Red)
Snotty, aggressive, dirty punk noises from under the smoke of the Motor City.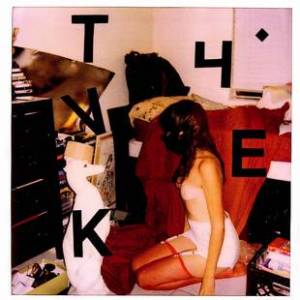 Figuring out how to get from A to B in as quick and fun a way as possible seems to be the modus operandi of Tyvek. The Detroit scuzz-punks release this, their second full-length album, after a string of singles, CD-Rs and a debut album which failed to capture the coruscating rush of those early outings. That debut was released on the legendary Siltbreeze label, ticking all of the lo-fi boxes associated with it, but their latest comes through In the Red, where they're in esteemed company alongside acclaimed labelmates such as The Fresh and Onlys and Thee Oh Sees.
While those bands let a streak of Californian sun into their 1960s-tinged garage pop, Tyvek are all about Motor City noise. Exhilarating explosions of dirty, treble-packed riffs and vocal intensity – frontman Kevin Bower sounds seriously miffed throughout – are the order of the day, reeling and crashing and pulverising before slamming on the brakes, screeches still ringing in their ears and the noxious odour of burned rubber in their nostrils.
From the opening of '4312',
Nothing Fits
is a frenzied blur of turbo-charged punk with a dash of hardcore, and there's a vitality to it which reeks of blood and sweat – it's a heart-stopping listen, and if the ferocious 'Pricks In a Car' distils raw aggression into a breakneck 60 seconds, then the ebullient 'Underwater 2' is a punk-pop masterpiece – a rare song which clocks in at more than two minutes, and it warrants every second of extended time, cloaked in wondrous melody with a jet-propelled chorus. There's a build-up of tension, and release, and then we do it all over again. And it's thrilling every time.
Nothing Fits
is a gloriously snotty punk mess, in the best possible way. You won't find many records this invigorating; this pulsating; this
alive
.