TNGHT: TNGHT II (Warp)
This bonkers collection will fry brains and detonate dancefloors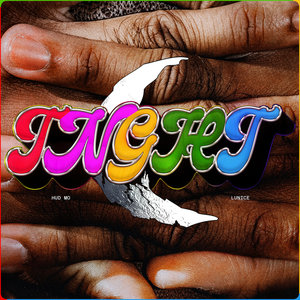 Seven years after their debut collaboration, Hudson Mohawke and Lunice are back as
TNGHT
- with eight more delirious dayglo avant-rave bangers to twist your brain to.
These hyperkenetic three-minute nuggets are like a compilation tape of the maddest videogame music - tackily irresistible earworms that take a handful of hooks and send them spiralling round in circles until we feel giddy. This is music for a culture hurtling over the edge and laughing hysterically as it does so.
Serpent combines tribal yelps and (witch) doctored drums with a feeling of barely controlled insanity. This minimalist monster sounds like an Amazonian yage ceremony, at the very moment the sky bursts open and reality turns itself inside out.
Dollaz
proves again that less is more, with just a looped female chorus, an old-school rap fragment and drops to make your stomach somersault. Meanwhile First Body somehow makes Gypsy wedding music out of Pan pipes and bird shrieks.
Club Finger, with its gnarly overdriven synth riff, is pure '92 hardcore; springy and bouncy, What_It_Is is hip-hop made by elves; and Clever Pants sees more Pan pipes fighting it out with a bloke practicing his vowels.
I'm in a Hole overlays sped-up chipmunk rave vocals with banks of calming proggy synths. By the time the glitchy acid of
Gimme Summn
lurches over the line, we feel sated. This is that rare thing - a great album that doesn't outstay its welcome.
This music is clearly not for everyone. It's tasteless, addled and unhinged. But, if that sounds like fun, dive in. TNGHT are so much fun, it's surprising they're not illegal.
4/5