Tindersticks - Claire Denis Film Scores 1996-2009 (Constellation)
A match made in cinematic heaven.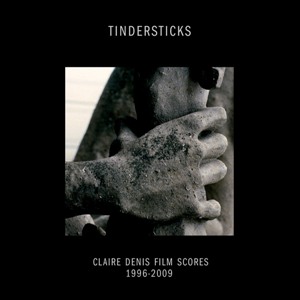 There's always been something about
Tindersticks
' music which has sounded closer to the dark underbelly of northern Europe than Nottingham. Their svelte, nocturnal chamber-pop, inspired by Brel, Gainsbourg and Morricone, lends itself well to film soundtracks, and their compositions for French director
Claire Denis
have now been packaged together in this lavish boxed set.
Filled with a suitably Gallic insouciance, Tindersticks at their finest create a melancholy, noir-ish melange of orchestration which is a blend of light and dark; slinky melody and restrained discordance. Hugely evocative and nuanced, the subtlety of 'Le Rallye' (from
Vendredi Soir
) – with its pizzicato strings, over-driven violin, elegant piano and marching drumbeat – shows the band's strength in building moods and atmospheres with neatly textured arrangements. Few contemporaries, except perhaps Rachel's and Godspeed, have matched their skill at bringing orchestral elements into a broadly indie rock setting.
If the seductive patter of 'Rhumba' (
Nenette Et Boni
) could be beamed straight from a smoky Parisian bar room or speakeasy, you could be forgiven for thinking that 'Train Montage' (
35 Rhums
) appeared on a long-forgotten, stop-motion animated children's TV show; the kind of woozy music which finds a home on Jonny Trunk's excellent OST show on Resonance FM – there's a fairytale-like quality in how ominous bass sounds dovetail with gentle guitar and flute to give a psych-folk overtone to Tindersticks' typically languid suites. The seemingly John Barry-influenced 'Children's Theme' (
White Material
) repeats much the same trick, while 'The Black Mountain' (
L'Intrus
) is akin to Morricone's spaghetti western scores, complete with icy synth washes underpinning funereal horns.
Stuart Staples' lugubrious voice has remained their most overt calling card, and depending on which side of the fence you reside, he's either a part-Nick Cave, part-Scott Walker crooner helming gritty songs of life and love, or sounds uncannily reminiscent of Vic Reeves' club singer from Shooting Stars. 'Trouble Every Day' (from the film and soundtrack of the same name) finds him in form, his beautifully weary tones rubbing shoulders with sweeping strings which recall John Barry.
The pairing has resulted in a fertile collaborative streak – a rare artistic affinity between film-maker and composers where everything seems to fit, and the music gathered across these five discs is the fruit of this long-standing partnership. It's beautiful, morose, delicate and dirty all at the same time – an otherworldly combination which underlines just how filmic Tindersticks' music is. A match made in cinema heaven.