Tiefschwarz - Chocolate (Souvenir)
German deep house electro leaves you hoping for a little more.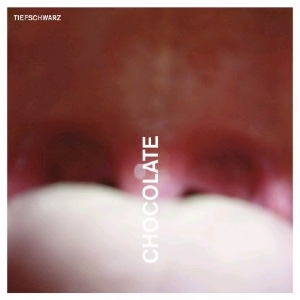 While they will always love a bit of disco action, many of today's top DJ/producers are well into their forties and – while they haven't yet reached the slippers and Horlicks stage – are understandably eschewing avin' it large boshfests for more eclectic and subtle pleasures.
Brothers Ali and Basti Schwarz have been DJing for 20 years and making music together as Tiefshwarz ('deep black') since 1997. With their third artist album
Chocolate
, the German deep house and electro heads are often happy to noodle along in second gear, and work on our ears in almost subliminal fashion.
Beat-driven but often subtle and intricate, this is music that aims to work both on the dancefloor and in the living room. The clubbier tracks still have their mellow moments, and even the more ambient ones have something for the dancers to latch onto.
Many of the tunes here use a steady, four-to-the-floor rhythmic pulse which treads a thin line between hypnotic (the subtly ravey insinuations of 'Legends', the deep 'Kraft') and ploddy ('Stones'). On the less memorable tracks the groove sometimes becomes a rut, but, when done well – like dub – you really notice every rhythmic nuance and intricate percussive tic. This is real headphone music: the devil really is in the details.
The boys have been known to create dancefloor stormers, and the daftly hooky 'The Whistler' and 'Home' feat Daniel Wilde (like a slower version of 'dad house' classic 'Lazy' by X-Press 2 feat David Byrne) show they still have the skills. But the album's real pleasures are elsewhere, where the noodly deep house template is dropped in favor of something more experimental.
The rippling piano and shimmering abstract noises of opener 'Home intro' and the Philip Glass-esque repeated piano figure of 'Bon Voyage' both work a treat. But the highlights are the dreamily abstract 'What You Want', its lovely keyboard chords reminiscent of early Aphex Twin; and quirky spoken word piece Trust' feat Seth Troxler, sardonic futurist lounge jazz of the highest order
.
As with almost all electronic artist albums,
Chocolate
could benefit from being trimmed somewhat, but, particularly when it ventures off-piste, there is plenty to enjoy here.
Tiefschwarz - The Whistler by sammwise