The Vacant Lots: Departure (Sonic Cathedral)
Minimalist rock n' roll meets electronic backdrops and beat poetry on US duo's spell-binding debut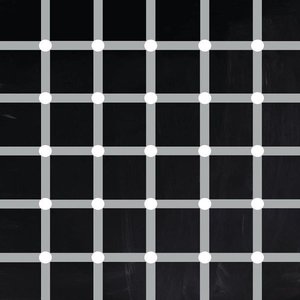 After a clutch of lauded singles, US psych garage duo
The Vacant Lots
turn their attentions to the long playing format with
Departure
, which showcases their combination of primitive rock n' roll riffs, electronic textures and beat poetry to dazzling effect.
Juxtaposing the garage rock rushes of Link Wray and Bo Diddley with the nihilist electronica of Suicide and the drone of Indian classical music, the duo supplement this with sharp songwriting instincts, navigating between concise psych-pop missives and longer more expansive cuts.
What truly sets the 'Lots apart from the ever-swelling number of fellow psych travellers is their lyrics, lead singer Jared Artaud calling to mind the literary sidelines of Dylan, Morrison and most accurately in this case Television leader Tom Verlaine.
With the increasingly in-demand Spacemen 3 alumnus Pete 'Sonic Boom' Kember on mixing and mastering duties, indie legend Dean Wareham making a guest appearance and BJM leader Anton Newcombe's seal of approval, the album's excellent provenance continues via the duo's recent Alan Vega collaboration.
Sensibly opening with a brace of short sharp shocks, lead single 'Mad Mary Jones' sets the pace, coupling a thrumming electro foundation with an insistent chorus hook, while the stinging treblely guitar assault of 'Never Satisfied' could easily slot onto the BJMs recent
Revelation
LP.
Recalling Movement-era New Order, the spare synth chords of 'Paint This City' and the bubbling synth spine that runs throughout propulsive second single 'Before The Evening's Thru' come courtesy of electronics guru Brian MacFadyen.
Suicide's aforementioned influence bleeds through in '6AM', the most electronic track present, its tale of a protagonist speeding through the night possessing the same seething white noise and synth-drum crack as the chilling 'Frankie Teardrop'.
The lengthiest cut present 'Make the Connection' sees the group's spoken word themes come to the fore. Edited to exactly ten minutes long over a quarter of the LPs entire length, due to Artaud's ability to hold an audience (the singer is a published poet) the running time doesn't drag.
After the intense pairing of the previous two tracks, the brevity of 'Do Not Leave Me Now' provides a welcome counterpoint, proof of the album's smart sequencing, bringing the disc to a close with one of its most immediate moments.