The Physics House Band - Horizons/Rapture (Blood and Biscuits)
New EP from prog-infused Brightonians reviewed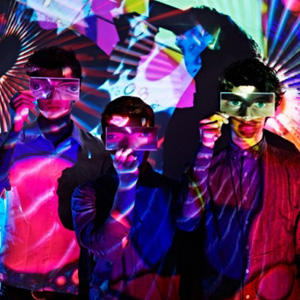 The Physics House Band
are a trio of fresh-faced Brightonians who play super-tight, spaced-out instrumental jams with more ideas and chord changes than you can shake a stick at. They call it "psychedelic math-rock", but it's basically prog updated for the 21st century. Just the names of their tunes give it away ('ObeliskMonolith' and 'Abraxical Solapse', anyone?).
Fans of
King Crimson
,
Battles
,
Rush
and
The Mars Volta
will find much to enjoy here - though, as the band's name suggests, it's definitely music for brainy, bookish boys. These chaps can do funky, such as opener 'ObeliskMonolith', which features a
Santana
-esque groove and prog-disco bass; heavy, as on the elastic guitar riffage of 'Abraxical Solapse'; and mellow, shown on the gentle, organ-led 'Hollow Mountain' and 'The Spectral Beyond', which conjure up
Pink Floyd
in semi-ambient, early 70s mode.
They proclaim a love for the brainy electronica of Warp and Ninja Tune, but this EP seems more rooted in the days when double-necked guitars and airbrushed
Roger Dean
album covers ruled the earth.
The short, sharp blast of 'Titan' brings the record to a close in fusion-tastic style. Once more, a new generation has discovered sounds its predecessors mocked. In an era where
Hawkwind
are now cool again, The Physics House Band may have timed their emergence just right.
It's like punk never happened…