The Jazz Butcher: The Highest in the Land (Tapete Records)
Cult singer-songwriter 'does a Bowie' and leaves us with a classy swansong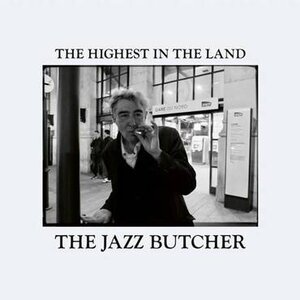 Pat Fish, aka
The Jazz Butcher
, is no longer with us. But, as this, his farewell album shows, the cult indie-pop singer-songwriter left this life on fine form and on his own terms.
A dandified nonconformist in the Kevin Ayers mould (witty, romantic, un petit peut louche), Fish released a steady stream of albums in the 80s and 90s, including several on Creation.
The stream slowed to a crawl before Hamburg-based Tapete Records came to the rescue and commissioned what turned to be the Jazz Butcher's final, posthumous release.
And an elegant little number it is too. Fish had been undergoing cancer treatment and fully expected
The Highest in the Land
to be his vinyl will and testament.
With pitch-black irony, Fish got the all-clear only to die peacefully shortly afterwards. But there is plenty of life in these songs.
Lyrically, they look back on a life's loves, epiphanies and disappointments, when they are not aiming richly deserved scorn at our ruling class. Meanwhile the warmly melodic late-night grooves evoke touchstones such as Dixieland jazz (the call-and response vocals and muted trumpet of Melanie Hargreaves' Father's Jaguar), mid-70s Dylan and Shack's opiated gorgeousness (Sea Madness).
Some of the lyrics are pretty on-the-nose: Time begins by suggesting "
My hair's all wrong / my time ain't long
"; while Running on Fumes draws a parallel between Fish's illness and the state of the country as it self-harms via Brexit. Sebastian's Medication combines surrealism with a double-barrelled broadside at Cameron and friends (told you this album was a long time in the making!).
It is very easy on the ears throughout - the gorgeous 60s MOR escapism of Amalfi Coast May 63 is particularly lovely. Most of the edge is reserved for the lyrics, although whimsy and wordplay are just as likely to make an appearance as bile-filled rants.
It is fitting that, a la the Beatles'
Abbey Road
, Fish ends his final album with a lullaby. Goodnight Sweetheart ends with a softly whispered "Goodnight" - then the curtain falls.
Excellent stuff, and a rather moving way to sign off.
4/5