The Flaming Lips: American Head (Bella Union)
They were amazing. Then they weren't. With their latest concept album American Head, have psych-pop veterans the Flaming Lips rediscovered their mojo?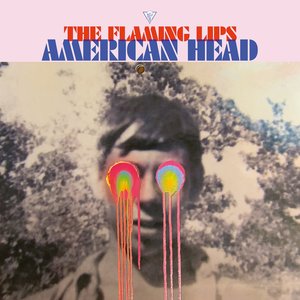 At the dawn of the millennium, Oklahoma weirdos
The Flaming Lips
were a wondrous thing indeed. Already indie veterans, Wayne Coyne's band of oddballs entered their imperial phase, making psychedelic pop for everyone as they explored love, drugs, death, magic, sadness and space (both inner and outer) in a series of high-concept but highly accessible stoner fantasias. Like a weed-soaked conversation, their best stuff veered between deep profundity and self-indulgent silliness, as it explored the happy/sad dichotomy better than anyone since peak-era Beach Boys.
Like many people, this writer discovered them via 1999's stellar breakthrough album
The Soft Bulletin
. The golden era continued with
Yoshimi Battles the Pink Robots
, while the multimedia insanity of their gigs (blood! puppets! glitter cannons!) made them the world's most joyous live act. In the meantime, lots of listeners (this one included) peeked into their back catalogue and discovered their three earlier, ace, power-pop albums on Warner Bros. Our heroes were on a roll - surely they would conquer the world? Sadly, after the high came the comedown. 2006's
At War with the Mystics
had some damn catchy singles, but was no classic. Then the band seemed to lose focus, spending more time on art projects (such as re-recording
Dark Side of the Moon
) or peculiar collaborations (Miley Cyrus!), than on 'proper' new albums. Maybe Coyne was having a midlife crisis, or maybe these underground types just preferred it in the margins, where there is less pressure?
Many fans felt the 'Lips had lost the plot,and stopped keeping up with their frequent, baffling and underwhelming new releases. But, like suckers, we never stopped believing. So when word came of a new album and a return to the classic sound of
The Soft Bulletin
, at least one Bearded scribe prepared to give the mad old buggers another chance.
In typically high-concept fashion,
American Head
is inspired by the death of none-more-American rock'n'roller Tom Petty, who once visited Oklahoma with his old band
Mudcrutch around 1973-4. It imagines that they met up with Coyne's drugged-out, wild older brothers and their friends, fell apart and never made it to stardom - but only after writing a bunch of 'sad, homesick, naive songs'.
For this album, the now seven-piece Lips 'become' that imaginary, ultra-American band, singing songs based on Coyne's wild, free, stoned, scary 1970s childhood - songs about "
Mother's sacrifice, Father's intensity, Brother's insanity, Sister's rebellion…
". And it proves to be rich territory indeed, unlocking a host of memories and impressions - this is emotional time travel.
The sound of this record will feel like a comfort blanket for most old-skool Lips fans. Epic and stately, it rarely gets beyond mid-pace, with simple-but effective melodic lines
(romantic piano, cosmic synths, surging strings, drum fills, spidery guitar) leaving plenty of space for Coyne's sweet, affecting vocals. Emotional and cinematic, thanks to the band's musical maestro Steven Drozd, it's like
The Soft Bulletin
meets
Yoshimi
, with very little self-indulgence despite its drug-soaked lyrical milieu - and thank the Universe for that...
The song titles (
Flowers of Neptune 6
, At the Movies on Quaaludes) are classic Coyne. The lyrics juxtapose snotty teenage attitude and the escapist bliss of the next high with the encroaching bad vibes of car crashes, Vietnam, decay, madness… While some songs stand out (the anthemic mix of textures on Assassins of Youth, the classic opener Will You Return - When You Come Down), this is an album in the classic
Sgt Pepper
sense - a song suite united by a sound and an atmosphere, where songs segue into each other, variations on a theme.
Until now, the Lips may have been about consciousness expansion, but the lyrics were usually metaphorical and allusive, with lots of riffs on space, time travel etc. This time they are much more explicit about the anarchic, drug-soaked environment that birthed the band - Grateful Dead-land, if you like. Flowers of Neptune undercuts the bliss of "
doing acid and watching the lightbugs glow
" with talk of people being drafted and busted ("
John's still a greaser and Tommy's gone off to the war….. Janie got busted and doesn't give a fuck anymore…
") At the Movies on Quaaludes admits: "
We destroy our brains / til we can live with death / it's the American dream / in the American head…
"
Drugs have opened a lot of doors for Coyne and co, but after his gnarly childhood and bandmate Drozd's historic battle with heroin, he isn't starry-eyed about their dangers, or the terrible truths they can reveal. Mother, I've Taken LSD confesses: "
Now I see the sadness in the world / I'm sorry I didn't see it before…
" Drugs and death go hand in hand on
American Head
: Mother Please Don't Be Sad is sung from the perspective of a boy who has died in a motorbike accident, who attempts to reassure his mother that When We Die When We're High, as one of the album's two instrumentals has it, we are admitted into heaven.
This is starting to sound rather bleak. However, through the album's many dark moments lies a glittering seam of starry-eyed optimism. After all, what's the alternative?
You N Me Sellin' Weed
makes teenage drug-dealing sound like a great career option, while album closer My Religion is you ends on a high note. Soulful and humane,
American Head
's string-soaked, electro-tinged melancholy may not have the shock of the new that it did when the sound debuted on the
Soft Bulletin
. And it might not have many songs to compete with the likes of Waiting for a Superman. But this is a lovely, emotionally complicated hug of a record. Welcome back boys, we've missed you...
8/10